He Was Eating With His Daughter, Then He Got Handed A Note…
This past Valentine's day, a single dad decided to celebrate by taking his six-year-old daughter out to dinner. They enjoyed a sweet daddy-daughter date at Old Spaghetti Factory, eating pasta, giggling, and telling stories, but their dining experience came to an unexpected halt.
This dad just wants his little girl feel special, but he was not expecting that the meal would end in tears.
After finishing their meal and going to pay, the waiter handed a receipt with a handwritten note scribbled on the back. In the note, the anonymous couple explained how they both grew up without a father and expressed how impressed they were with "what a great dad he is" to his little girl.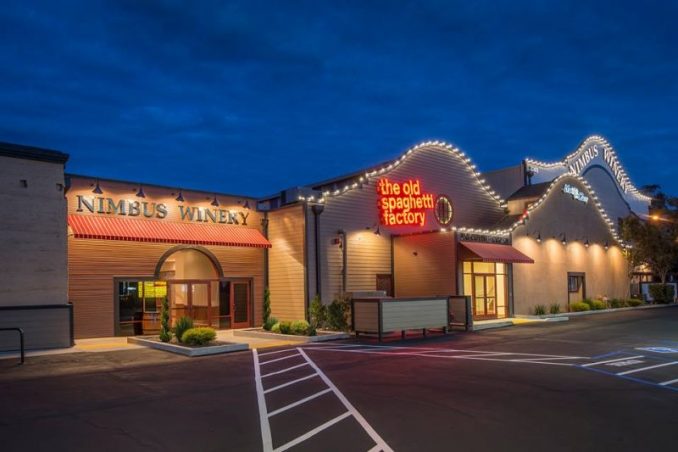 The message reads:
Hi there!

Sorry to spy, but my husband and I saw you out with your little date and were so impressed with what a great Dad you are.

From two adults who grew up without dads, it's so important to have a male role model at a young age.

Keep up the good work Dad! Dinner is on us!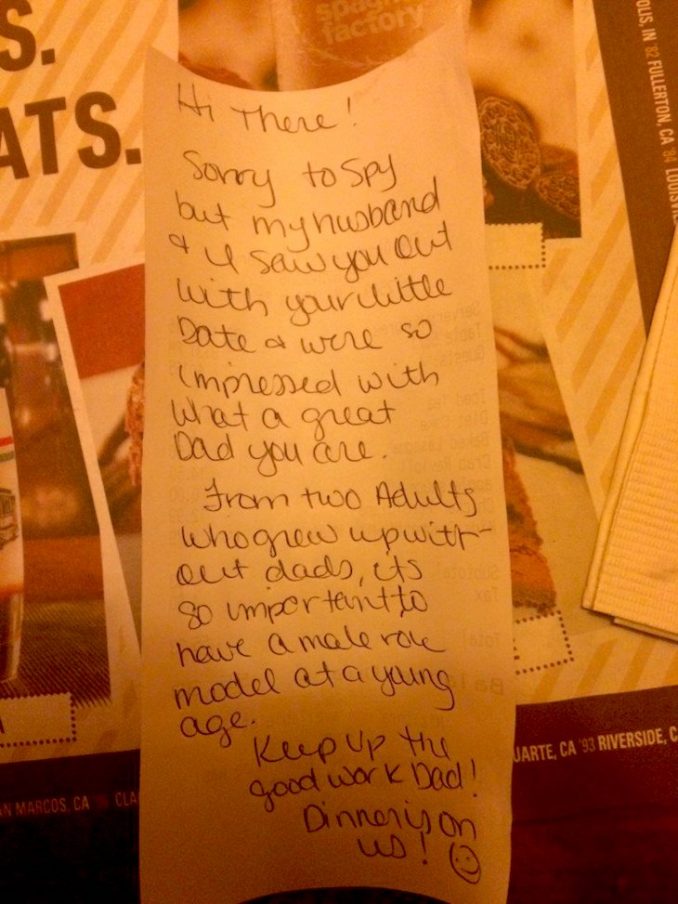 Dad posted a photo of the incredible note on Imgur and included the following caption:
"I won't lie, I teared up at the table. So, thank you random strangers. Thank you."
Taphaps concluded:
Compliments weren't the only surprise the strangers had for the father-daughter duo, though. "Keep up the good work Dad! Dinner is on us!" their note concluded, letting the dad know they wanted to reward him for doing what a man should but all too many don't.
Good parents, whether fathers or mothers, single or married, should be complimented and applauded. Parenting is a hard job, but so many of us step up to give it our all every day. Although it's our responsibility and something we should do, it's still nice to have it recognized. So, just as single dad said on Imgur, "Thank you, random strangers. Thank you."
Sources: Taphaps, Washington Times, Imgur