A Couple Got Stuck Inside A Destroyed Truck, Then They Saw Something Through The Window….
A photo of a young couple reconnecting after they were involved in a car crash has gone viral.
Arika Stovall, 21, and her boyfriend Hunter Hanks were on their way home when they got into an accident, neither remembering how it happened.
Just a few days into the New Year, life changed in an instant for Arika and Hunter. The couple was driving in their truck when it slammed into a pole at 85 miles per hour. While the truck was so badly destroyed it's now unrecognizable as a vehicle — just a pile of twisted metal and shattered car parts.
When Arika opened her eyes, she saw Hunter's head had gone through the windshield. His face was covered in blood, and his body was motionless. That's when she glanced out the window, straight ahead, and saw someone smiling at her, but even more shocking is what would be found at the scene of the crash later.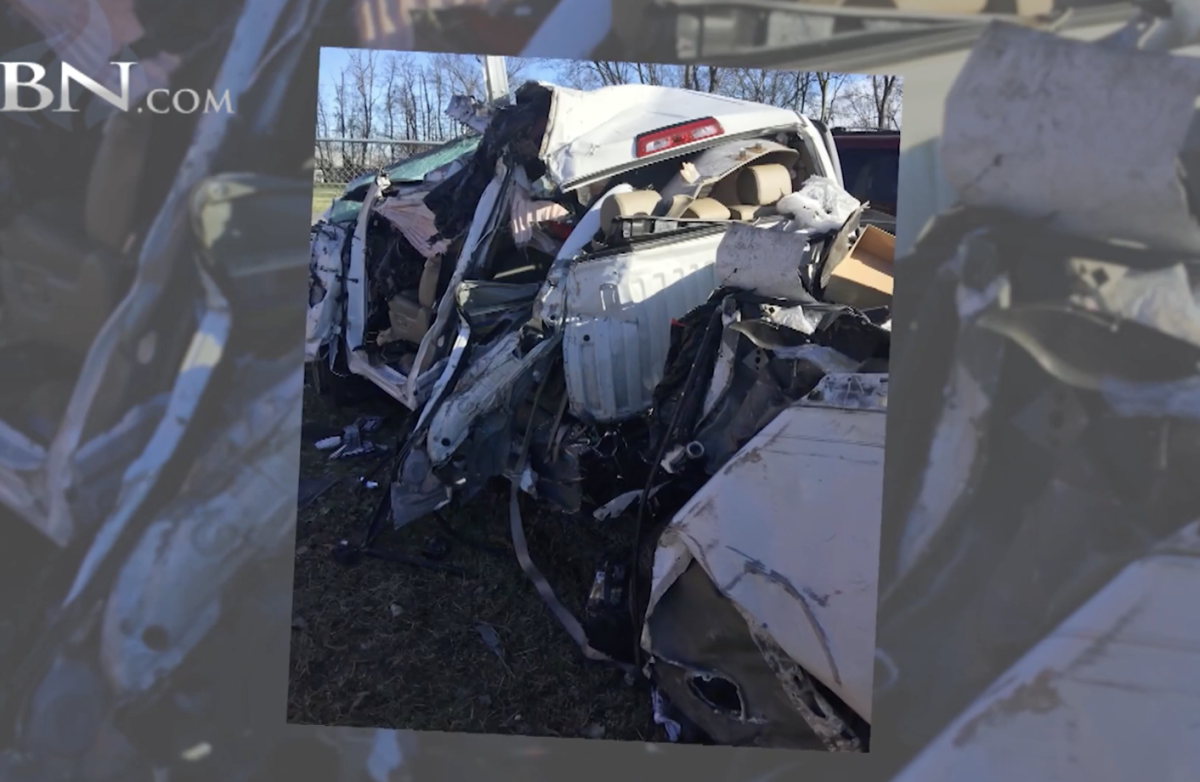 Arika took to Facebook to describe her harrowing story, which includes something she witnessed seconds after the horrible crash — a vision so intense that it's now going viral. Arika says she remembers looking past her bruised and bloodied boyfriend and saw a lone man with a big white beard. He was staring directly into her eyes and telling her that help was on the way.
"I'm overwhelmed at how little damage was done to Hunter and I in a wreck that should have chopped our bodies in half," Stovall continued. "… The way God helped Hunter to respond exactly the way he did behind the wheel, spinning the truck exactly where it should have to be able to smash into the pilar (sic) directly in the middle of me and Hunter so we were both untouched…that doesn't just happen. God doesn't throw protection around like that for no reason. He does it because he's not finished with us."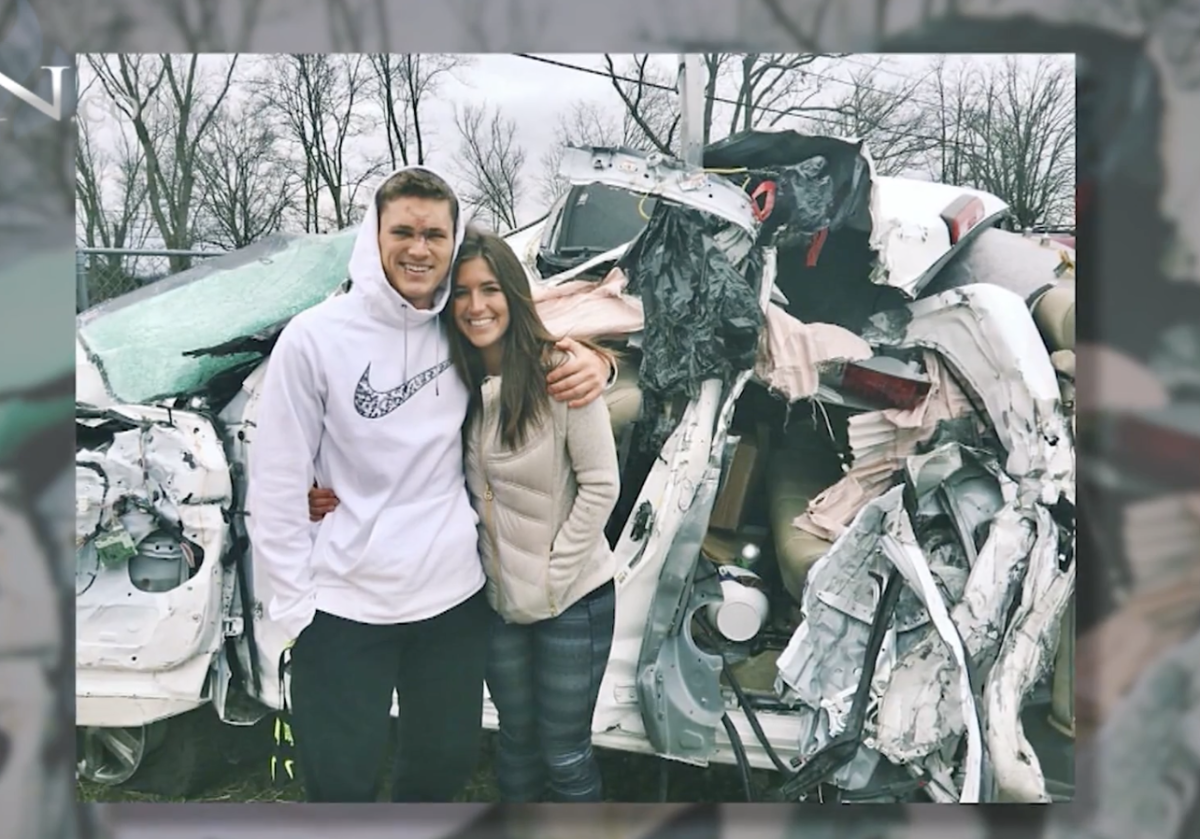 The pair were released from the hospital 48 hours after the accident, which paramedics told Stovall should have ripped them "in half."
"Here is the miracle part: no broken bones, concussions that lasted not even 24 hours, no internal damage, and just a few stitches in my knee and hunters (sic) face," she wrote.
The pair credits God — and their love for each other — with helping them make it out relatively unscathed. "I lay my head on my pillow and can close my eyes knowing God's not done with me and I can sleep with a peace that. He's hopefully proud of my efforts of reaching others," Hanks wrote in a separate Facebook post.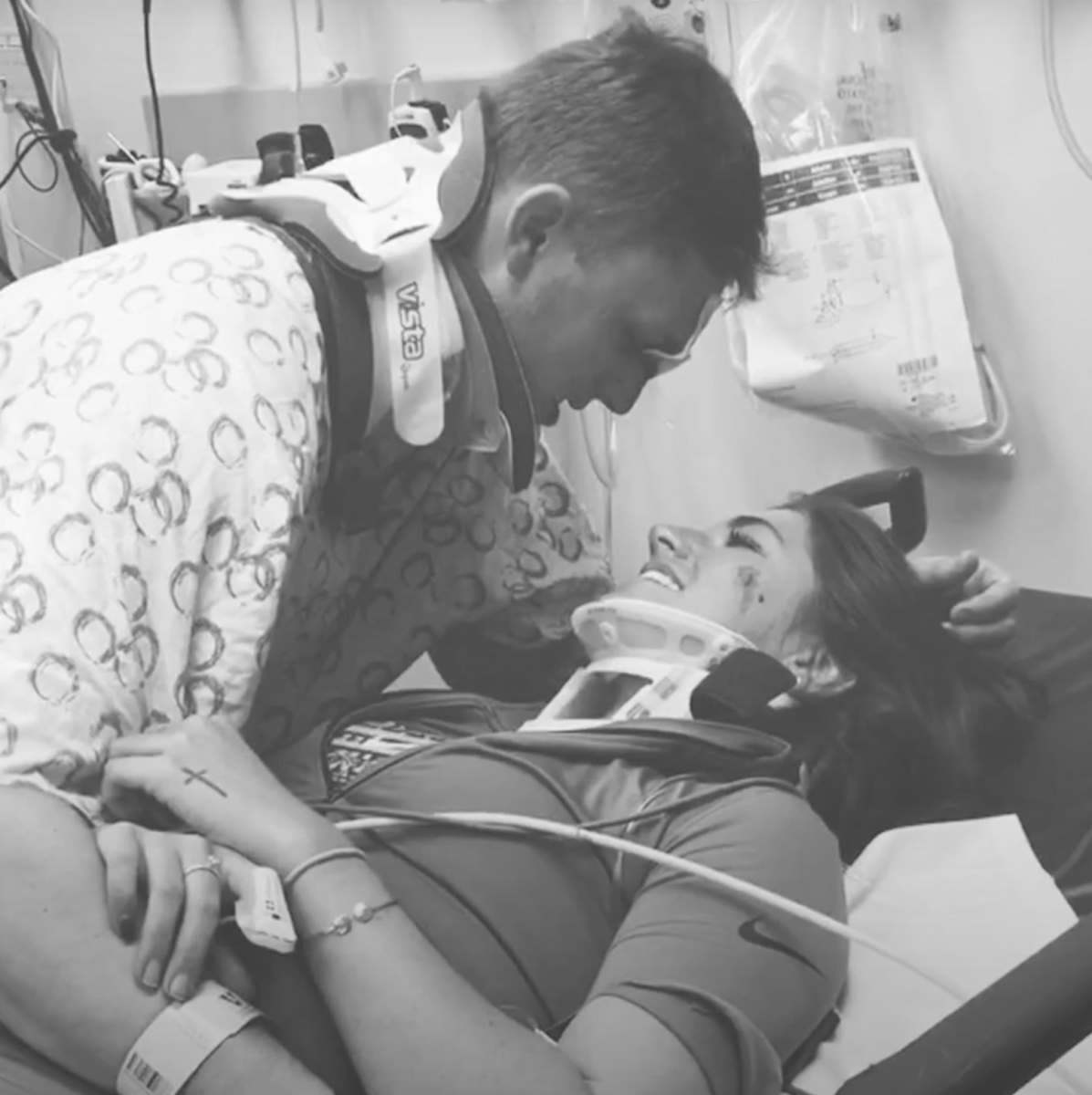 Watch the video below:
Source: OpposingViews