After He Lost His Wife, He Found A Photo Of Her She Never Wanted Him To See….
Grieving is natural and normal. Despite the fact that it can make you feel bad, it is not a disease. Even while there may be times when it feels like the suffering will never stop, it won't endure forever.
There is no one "correct" way to grieve, and everyone responds differently. And for John Polo who lost Michelle the love of his life to a rare, terminal cancer, leaving him totally devastated. And a week after she passed, John discovered a picture on her phone that she never intended for him to see as he was lying in bed, completely crushed.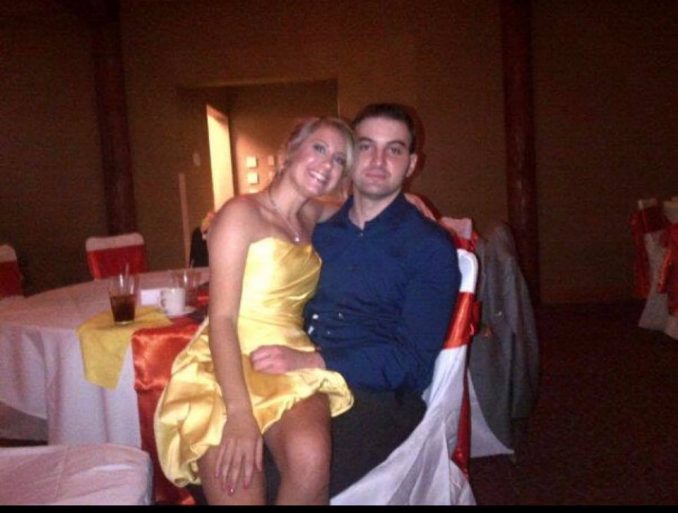 But their story leaves us breathless as he shares lessons learned on social media.
In his blog, Better Not Bitter Widower, John Polo explains how they met, he said,
"I met the love of my life, Michelle, at a young age, and we dated in High School for one year. I fell madly in love with her, after eight years apart we reunited and planned to spend the rest of our lives together, alongside Michelle's amazing daughter."
However, the fairytale they thought will last, sadly was crushed.
"Two years after our reunion, Michelle was diagnosed with an extremely rare and aggressive cancer. So rare in fact, that we were told when you consider what type of cancer it was, and where it developed, there is only one case a year in the world of what Michelle had. Michelle fought valiantly for two and a half years before taking her last breath," John wrote.
John was in bed a week after she passed away, struggling with the crushing weight of his loss. At that point, he discovered a picture on Michelle's phone. He was brought to tears by a picture that he had never seen before.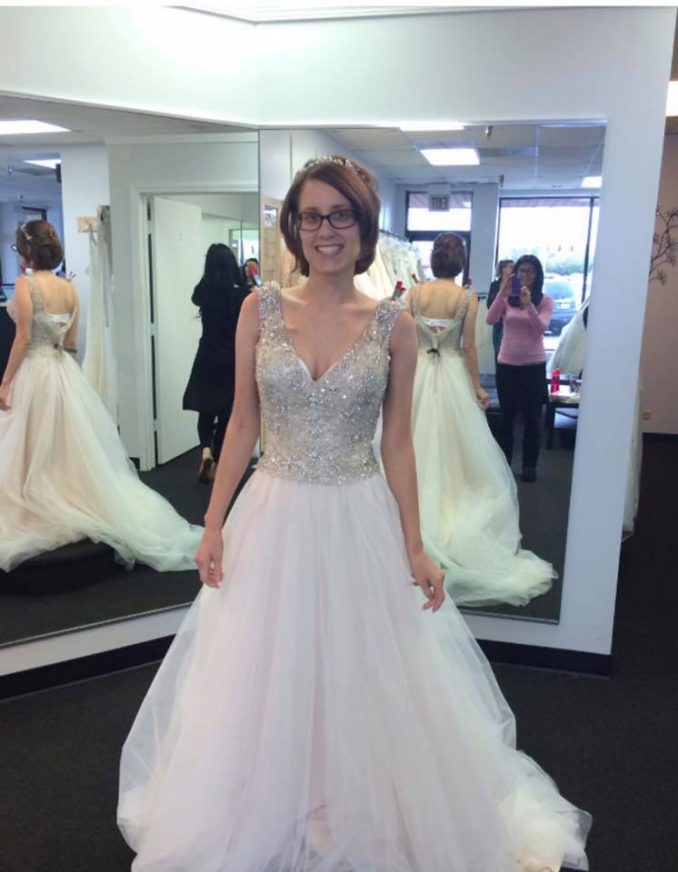 Along with the photo of Michelle, which he had found on her phone that fateful day, John recently shared his beautiful story on Facebook.
"That's my wife in her wedding dress," John wrote.

"A wedding dress that I never got to see her in. We were married at the courthouse a few days before her first surgery was scheduled to take place. We rushed there. To become man and wife. Not knowing if she would make it out of the surgery alive," John explained.

"After the cancer came back and she was terminal, we decided to plan a real wedding. She didn't make it to that real wedding," he added.

"She died two weeks before it was scheduled to take place. I have so many regrets. Not getting to see her walk down the aisle is atop that list. But, she got that dress. Her dream dress. She loved that dress SO much," John continued.
John then went on,
"While at hospice, she would talk to people about how great the wedding was going to be. She wasn't coherent enough to realize that she wasn't going to make it to there. Michelle died without me ever seeing her in that dream dress. A week after she passed away I stumbled across this picture in her phone. I lay motionless in bed, both happy and devastated. Tears flowing down my cheeks as I laughed aloud at the memory of how giddy it made her. My bride. In her dress."

"I want to live a long life. I want to remarry and have grandkids. I want to write and teach. I want to spread my message to the world. I want to tell them everything I have learned about love, loss, grief and healing," he continued.

"But, when it is my time, I am running up there. No – I am sprinting up there! To see her," John concluded.

Michelle spends time with her cousin while in hospice
Although John Polo's story is tragic, it serves as an example for those who are going through a similar experience of losing a loved one and wondering how they will ever go on.
Michelle was fortunate to have someone who loved her so much for the years she lived on this Earth; it's possible that you never really get over such a significant loss.
Sources: Taphaps, Ussanews, Gopnewsfeed