He Was Mocked For Eating Lunch On Duty, His Response Was Perfect!
He had been out on a job for six hours and just wanted a quick bite to eat before a 100-mile journey back to his police station.
So PC Andre Owen of Sussex Police was far from amused when one woman scorned him for buying a meal from Burger King to keep him going.
In a shocking turn of events, the unnamed female decided to shame Owen by calling him out for buying food during his shift. That's when the officer unleashed the best response possible.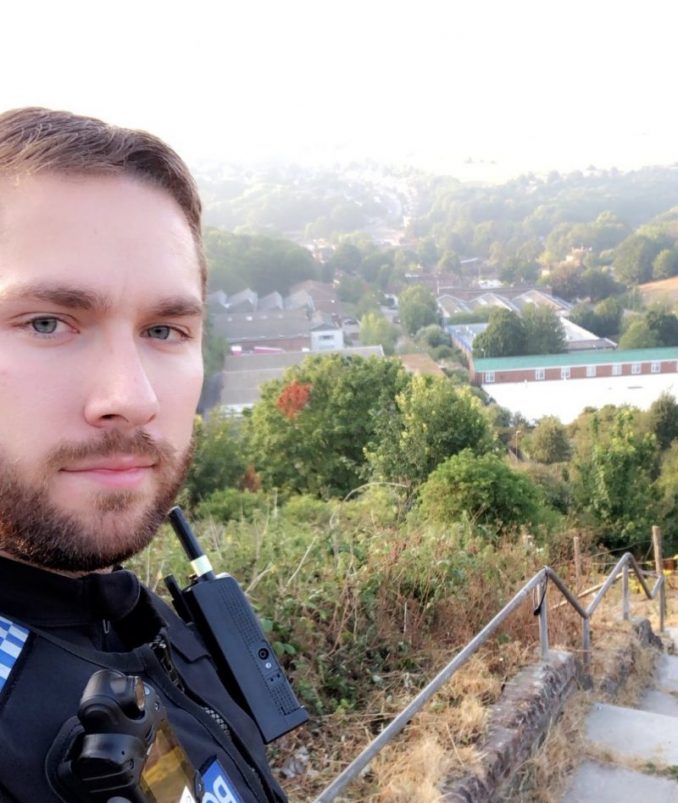 While working a grueling 12 hours shift, PC Owen stopped for a quick lunch break when he was shamed by the stranger. Shocked by how the woman reacted to him taking a moment to eat after spending seemingly endless hours helping others.
Owen then took to Twitter to share an experience he had while on duty during the day.
He wrote: "To the lady that scorned me for buying food on duty… I've not stopped since 07:05 this morning, not even for toilet break. I'm over 100 miles from my station and I'm due off in 45 mins…. with a two hour journey at least!!!! # policearehumantoo"
He accompanied the post with a photo of his Burger King meal. The tweet quickly garnered over 8,000 likes and 1,000 shares.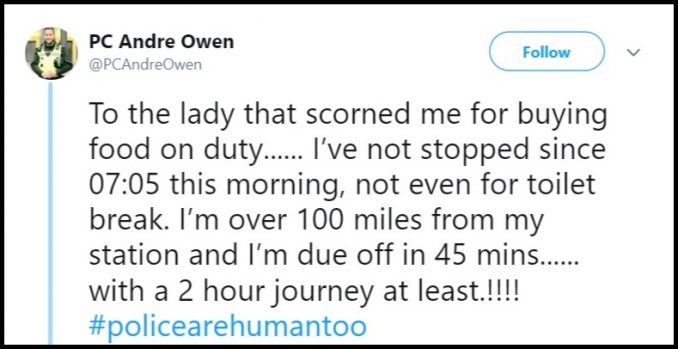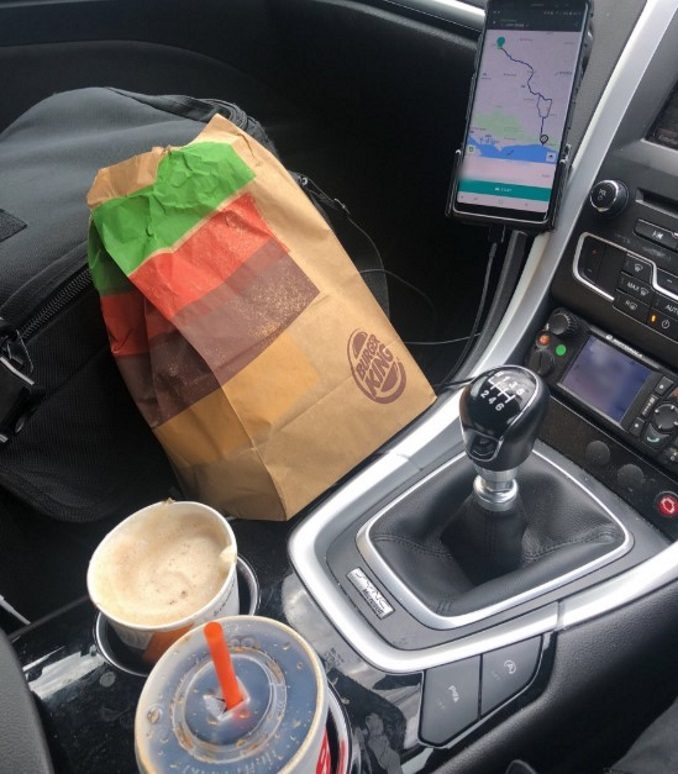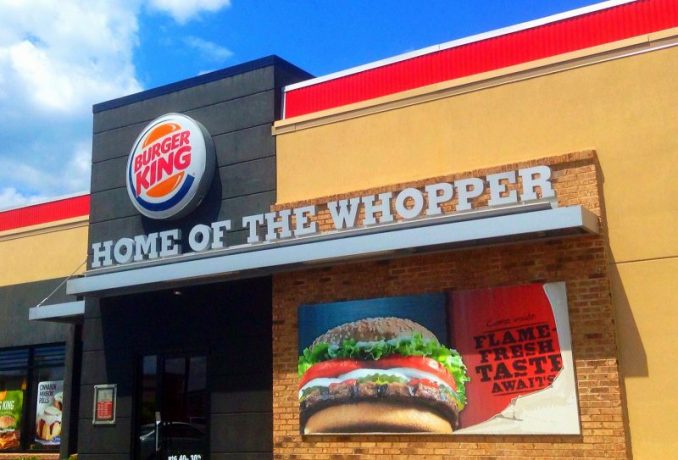 Speaking with the UK's Mirror, he explained that he'd had an incredibly busy day before the woman called him out:
"Five minutes after starting my shift, I was assigned to a serious job in Brighton. I dealt with that and then had to drive nonstop to Oxford as part of the same job, single crewed," he said. "Half an hour into the return journey, I stopped at a service station for my first toilet stop of the day! While there, I also got a double whopper meal, apple pie, Coke and a cappuccino."
Owen recalled:
 "A lady, eating her own food, kept staring at me while I waited. I collected the food and as I left she said something similar to 'while you're in here stuffing your face, there's criminals that need catching out there,' I smiled, and just walked away without saying a word."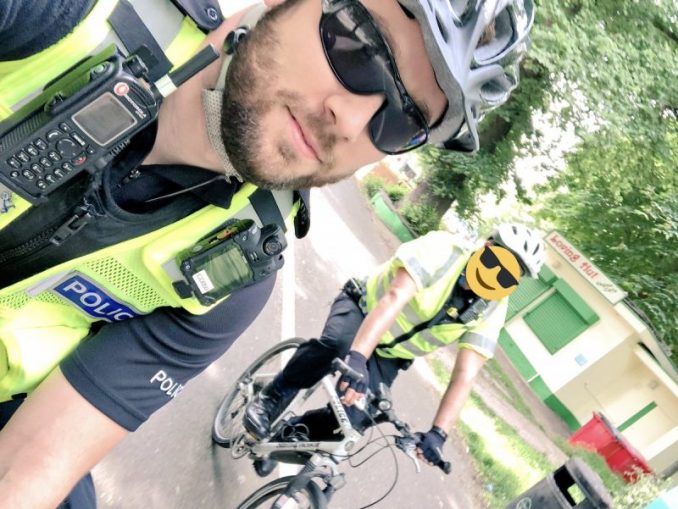 As a Police Constable, Owen knows just how hard members of law enforcement around the world work to keep people safe. What's more, he knows best of all that such hardworking folks need a break sometimes. After all, they might save lives and seem like superheroes, but they're still only human.