LeBron James' Team-Up with CNN Has Completely And Totally Backfired..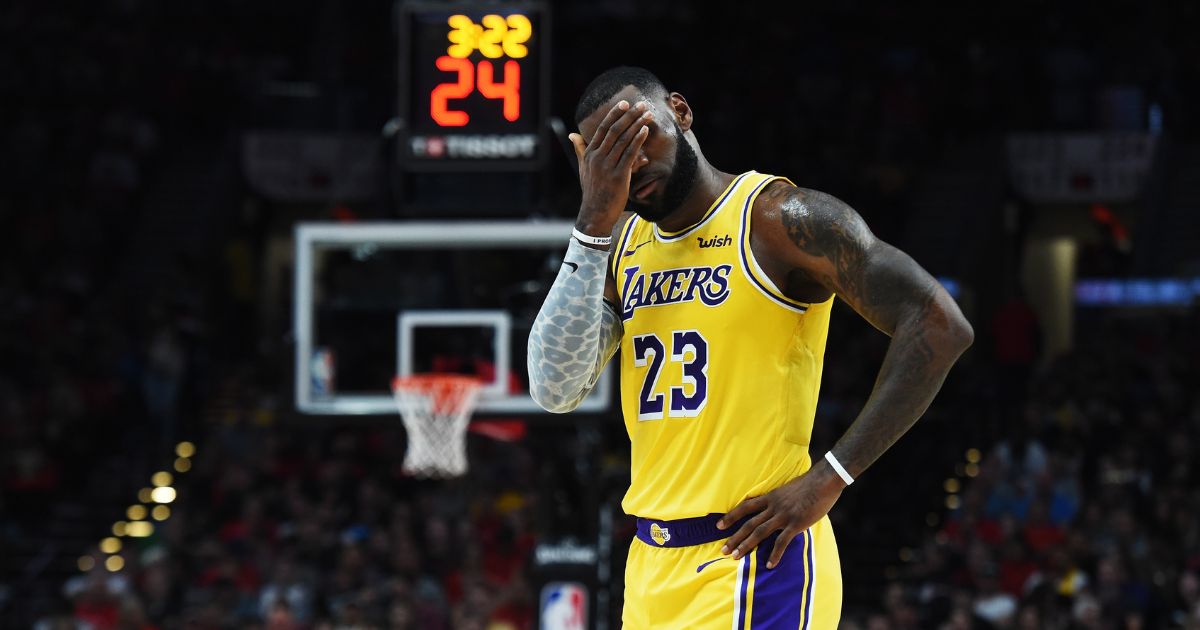 On Sunday, a 6'9″ basketball icon was defeated by a bunch of little green men.
According to the New York Post, in the latest setback for LeBron James' brand, a special produced by the hoops legend for CNN, was thoroughly trounced in the ratings by a UFO documentary on NewsNation.
If you're asking what NewsNation is, it's the network formerly known as WGN America, which is 1) now a cable news outlet, albeit one stuck pretty low on the totem pole, and 2) desperate enough to hire allegedly handsy, thoroughly disgraced former CNN anchor Chris Cuomo.
And yet, it was able to demolish a James-produced show on CNN about African-Americans on TV, both in terms of raw viewership and the coveted 25-54 age-group demographic — all with a documentary series about aliens we don't know actually exist.
"We Are Not Alone: The Historic Hearing" — the NewsNation doc about recent congressional hearings into unidentified flying objects — trounced "See It Loud: The History of Black Television" on CNN with 106,000 total viewers vs. 65,000 total viewers in the Sunday 9 p.m. time slot, respectively.
In the key demographic, the two shows were a bit closer, with NewsNation garnering 39,000 viewers vs. 32,000 for CNN.
According to a media release from CNN, the James-produced show "is a five-part docuseries celebrating the achievements of Black actors and creators, examining the historical impact Black culture has on all culture.
"Today we are in the midst of what is being widely referred to as 'The Golden Age of Black Television;' however, this 'Golden Age' is the culmination of an eighty-year struggle for Black artists to find a voice and fight for representation, beginning in the 1950s with Amos n' Andy, which was the first series to feature Black characters," the media release continues.
"See It Loud explores the vast history of Black television through iconic performances across various genres including sitcoms, comedy, drama, unscripted, variety, and science fiction."
Should LeBron call it a career in sports?
From the looks of things, it doesn't look like "See it Loud" is going to be joining the pantheon of seminal black television series — at least from a Nielsens perspective.
"CNN's ratings defeat to the upstart channel encapsulates the difficulties facing the once-mighty cable news leader, which ousted network boss Chris Licht in June," the New York Post reported. It comes after a year that's seen layoffs at the cable news giants in addition to poor ratings and numerous personnel shifts.
Nor, in fact, has this been the best summer for James.
Leaving aside the personal crisis of his son's cardiac arrest on a basketball court — and everyone's thoughts and prayers are doubtlessly with him and his family on that count — James has suffered other setbacks to his basketball career and progressive activism.
The James-led Los Angeles Lakers limped into the NBA playoffs and got swept by the eventual champion Denver Nuggets 4-0 in the Western Conference Finals, with LeBron turning in a decidedly substandard performance in the series.
And, while James did manage to break Kareem Abdul-Jabbar's all-time scoring record, the occasion ended up turning controversial after LeBron switched out Laker purple for Lenny Bruce blue during the speech — telling the home crowd, "so, f***, man, thank you guys."
WARNING: The following video contains language some viewers might find offensive.
LeBron's speech after passing Kareem pic.twitter.com/4beojjgLk7

— Lakers All Day Everyday (@LADEig) February 8, 2023
In a somewhat more embarrassing turn for James' aspirations as a liberal éminence, his Akron, Ohio school, I Promise, was put on a state watchlist after three cohorts of eighth-graders failed to meet the state's proficiency standards in math.
At least all that got attention, however. The same can't be said for "See It Loud" — a series which, like the Lakers in this year's Western Conference Finals, seems unlikely to occupy viewers on five separate nights.