SICK: Father Of Two Beaten To Death In Horrific Attack In Texas Walmart….
A man accused of using a motorcycle helmet to kill someone at a Tomball Walmart has been charged with murder.
The horrific incident was caught by a surveillance camera from the store showing 29-year-old Michael Brandon Jemison and Justin Jones arguing with each other. According to investigators, Jemison hit Jones with the helmet, causing him to collapse inside the store.
Jemison, is charged with murder for allegedly attacking Jones, 37, inside the Walmart at 27600 Tomball Parkway. Police say the two men knew each other prior to the killing.
Jones, of Magnolia, died from severe head trauma at Memorial Hermann The Woodlands Hospital after the altercation with the suspect on Monday at 1 a.m., Sgt. Gary Hammond said.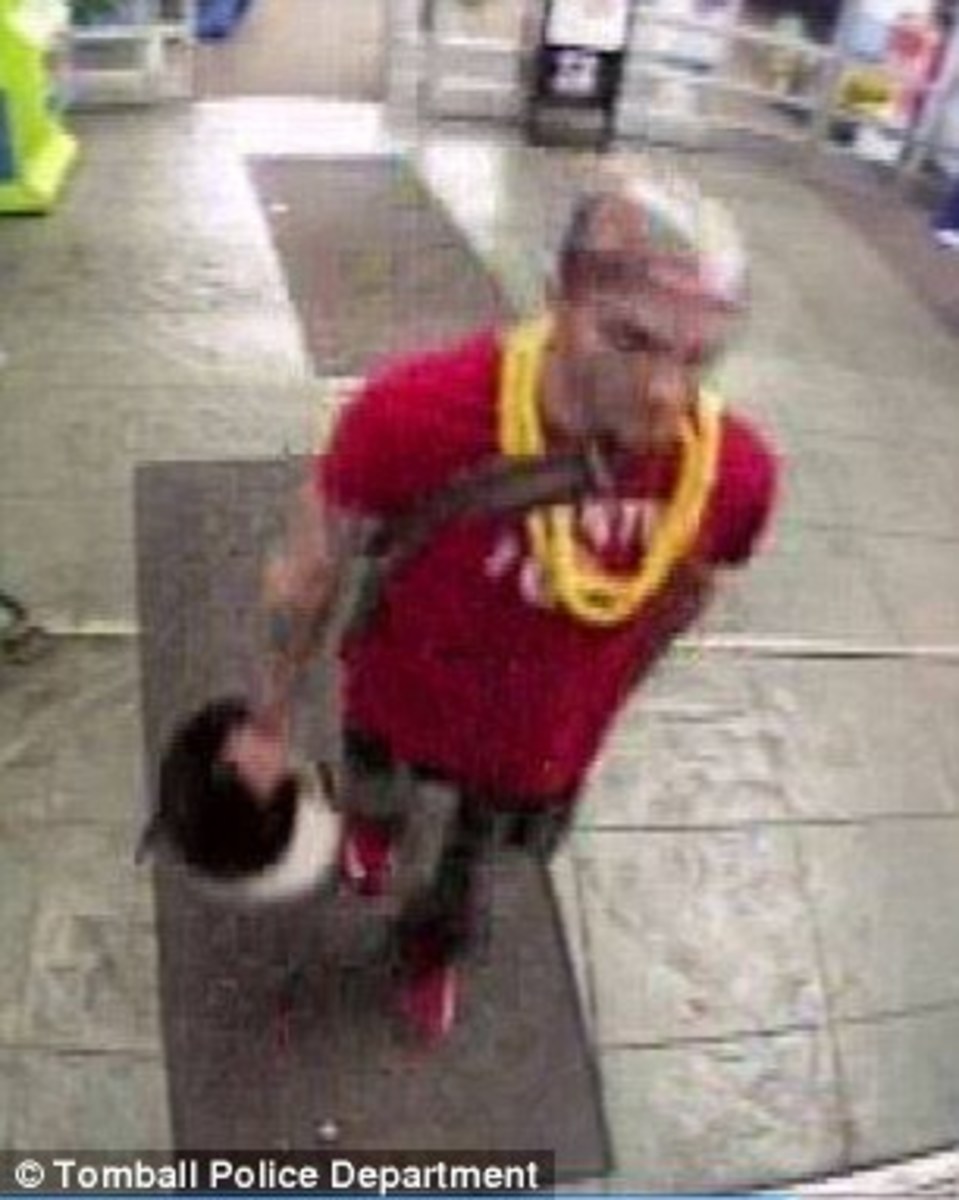 Police said Jemison had agreed to turn himself in Tuesday afternoon, but he never showed up at the police station.
Jones' girlfriend, Lindsey Stover, told the station KPRC that she does not know the man in the CCTV screenshot but called on him to come forward 'and own up to what they did.
More from Opposing Views:
According to his Facebook profile, Jones, who was employed by an air conditioning company, is leaving behind his mother, his sister and two young sons. 
We're saddened by what happened inside our store and our thoughts are with the customer's family," Wal-Mart said in an official statement. "We are cooperating with the Tomball police in their investigation and encourage anyone with information to contact authorities."
"He was so full of life, he was happy," said Stover of her partner. "He wanted to make everyone smile, he wanted to make everyone happy."
A relative has put together a GoFundMe page to help raise funds for Jones' funeral expenses. As of Jan. 4, the campaign has raised $800.
Sources: OpposingViews, Daily Mail, Houston Chronicle, KPRC, KTRK, KHOU