Their Small Child Drew A Picture Of An Animal, And They Got Told It Was Obscene…
An innocent drawing of a well-dressed pig is at the center of controversy after school officials raised concerns about the student who drew it.
Now, a mom expressed her outrage and concern after her daughter's school confiscated a drawing of a pig because his tie looked like a penis. Sierra Carter took to TikTok to explain that she had received a call from her 11-year-old daughter's art teacher.
Sierra's daughter had drawn a colorful artwork, titled "Piggie," showing the farm animal waving its arms and saying "Hello." But the Hanover-Horton Elementary School tutor considered it "inappropriate" and said that the piglet showed male genitalia.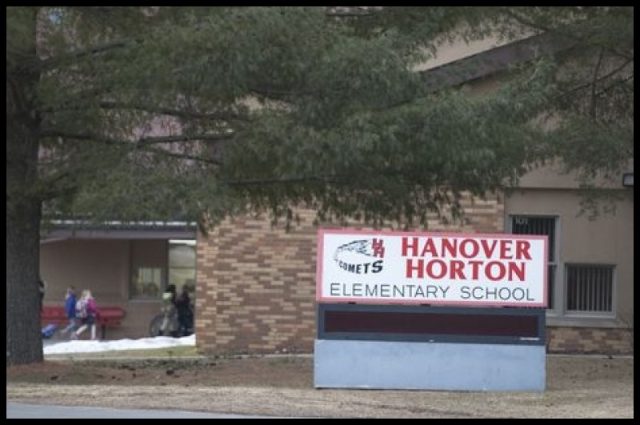 In a now-viral TikTok video, Sierra explains that she got a call from her 11-year-old daughter's art teacher after she drew a colorful picture of a pig wearing a bow tie.
"I received a call from my daughter's teacher: she is in fifth grade, she is 11 years old. Her teacher told me that my daughter had drawn something inappropriate in art class and that a little boy had come up to her and said that he thought my daughter had drawn 'kid parts' on her pig project." she said.
Sierra has since attended meetings with a social worker and the principal, as well as the school's superintendent, but said the matter has not yet been satisfactorily resolved and said the image is still kept on her daughter's record.
The mother was handed the art project and as soon as she looked at it, her reaction was immediate: "Are you kidding?".
"I literally slammed my hand on the table and said, 'To be completely frank with you, I'm pissed off. Why are we sitting here now? And why was a big problem made with this? It's a damn bow tie,'" She recounted.
While the principal decided not to give the child a write-up, he did put her artwork into a 'folder' in case of any similar 'future instances'.
"My daughter has never been inappropriate, she has never even talked about 'boy parts' or 'girl parts'," the mother concluded.
"I can't make this crap up," Sierra captioned her TikTok video.
Watch the video below for more details:
Sources: Taphaps, Detroit Free Press