They Heard Their Cat Making Noise On The Baby Monitor, Then They Felt A Cold Chill Go Down Their…
In a heartwarming twist of fate, a family's black cat proves to be an unexpected hero when it comes to the rescue of their infant daughter.
A mother's decision to put her infant daughter down for a nap and activate the baby monitor led to an unexpected and life-saving turn of events when the family's black cat made a peculiar sound, prompting the mother to check on her baby and make a chilling discovery.
Kansas City, Missouri couple Roy and Bernita Rogers had always dreamed of a big family. Unfortunately, they faced immense challenges in their quest to have children, losing three infants born prematurely. Despite the heartache, the Rogers never lost hope that they would someday have a child. Then, a stray kitten wandered into their lives, and Bernita named her Midnight. Surprisingly, the black cat brought good fortune, and within a year, Bernita gave birth to a healthy baby girl, Stacey.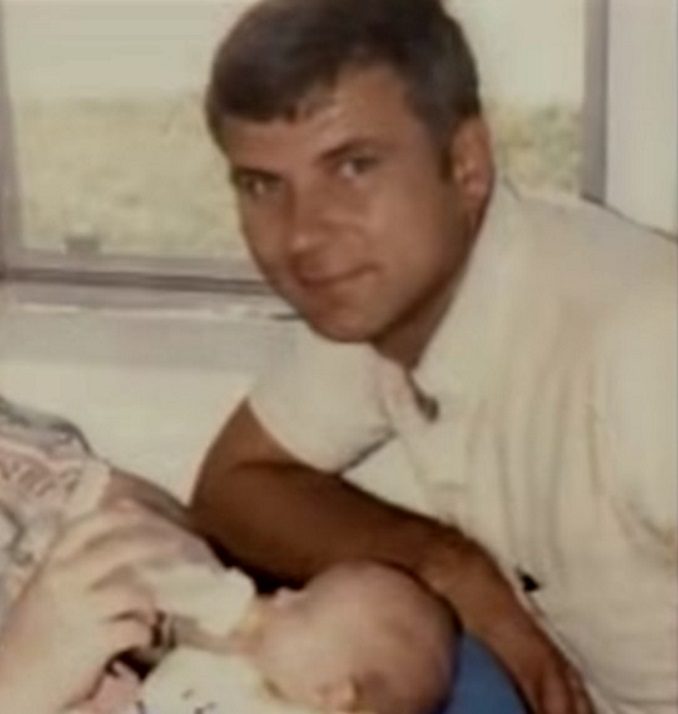 The Rogers were extremely protective of Stacey and always used a baby monitor. Their beloved cat Midnight seemed to share their vigilance, constantly keeping an eye on the baby. When Stacey fell ill at six weeks old, her mother brought her to the pediatrician, who assured Bernita it was just a cold. She returned home and placed Stacey down for a nap, turning on the baby monitor as usual.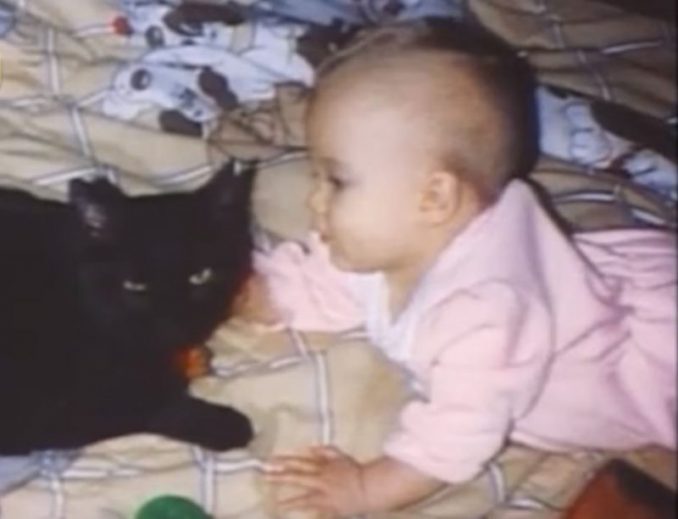 Suddenly, Midnight raced into the room and jumped on Bernita's lap, persistently demanding her attention. Ignoring the cat's signals, Midnight ran upstairs and let out a chilling screech through the baby monitor. Bernita rushed to Stacey's room to find Midnight hissing into the monitor, leaning over the bassinet. Upon seeing Stacey gasping for air and turning blue, Bernita raced her to the hospital.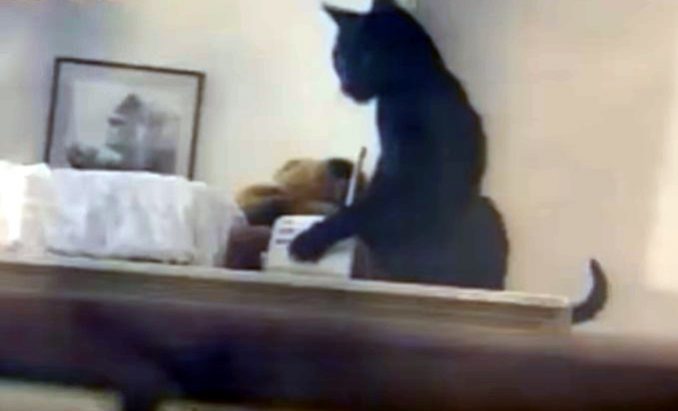 Doctors were able to save Stacey, who went into full respiratory failure, thanks to Midnight's timely intervention. Years later, a healthy Stacey expressed her gratitude for the heroic feline, who had become her best friend.
"Midnight is a good friend, and I love him dearly because he's always been around for me," she said.
Bernita acknowledged Midnight's essential role in saving her daughter's life. "This cat actually saved this baby's life for us," she said, marveling at the cat's determination. "There's no way we can repay him." Midnight continued to enjoy his life with Stacey, watching her grow and protecting her every step of the way.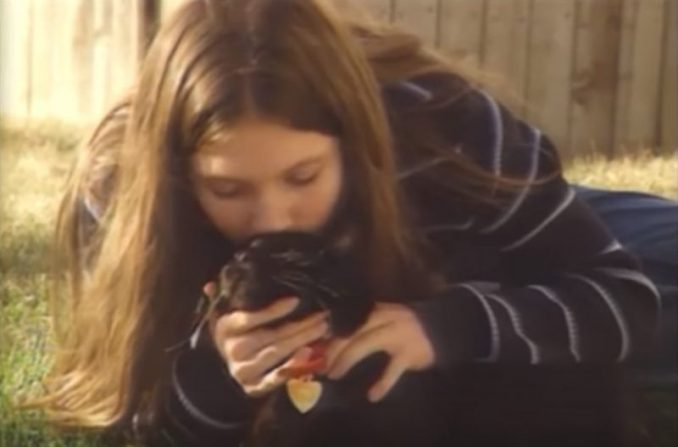 Midnight's story demonstrates that not all black cats bring bad luck; in fact, they can bring good fortune and even perform heroic deeds. Roy and Bernita Rogers had prayed for a miracle, and their prayers were answered when Midnight entered their lives.
This feline hero saved their baby girl from a tragic fate, once again proving that heroes and angels can come in all shapes and sizes – even those with fur and four legs.
Sources: Taphaps, Honest To Paws