What An Elderly Liquor Store Owner Said After Shooting A Thief Dead Is Bone Chilling….
May Boyce, a resident of Nashville, faces a high level of danger in the world due to her physical stature. As an 88-year-old widow who is only 5 feet 3 inches tall and weighs 115 pounds, she could easily become a target for those with malicious intentions. However, she takes comfort in the fact that the Second Amendment allows her to protect herself and level the playing field if necessary.
Likely seeing the kind-faced octogenarian as the perfect prey, the feisty owner of Murfreesboro Road Liquor and Wines told the New York Post that she has been robbed numerous times, including an incident in which her wrist was apparently injured. Previous attempts to resolve her issue were made by calling the Police but to no avail, and shoplifters still continually targeting her store.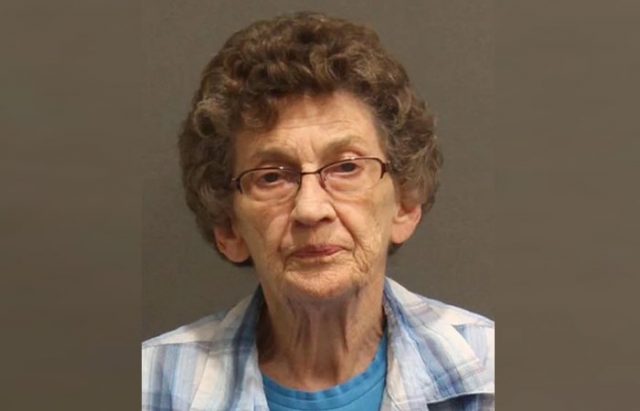 Finally, having all that she could take and being mindful that the 88-year-old probably shouldn't get too agitated, she attempted a passive-aggressive solution. As such, Boyce proceeded to arm herself to protect her life and livelihood. The elderly woman was fed up with shoplifters. She was tired of being scared.
She told police she grabbed her late mother Mary's .38 Smith & Wesson snub-nose revolver and shot a suspect who was trying to steal alcohol last Tuesday, according to an affidavit obtained by McClatchy News Service. Boyce claims that one of the men headed toward the back of the store where the vodka was stocked while the other confronted her "in a manner that she knew" meant he intended to steal from her, as two suspicious men entered her store and attempted to steal some alcohol while she was working the counter.
"I did what I had to do, and I hope word gets out on the street that I'm fed up and I'm not taking it anymore," she told The New York Post. "You've got to stick up for yourself sometimes." 

The octogenarian claims that she meant to fire a warning shot but hit Ramon Fisher in the back as he attempted to flee with stolen goods.
According to her, Ramon Fisher then took some bottles of Crown Royale and tried to push her to the ground. When he tried to escape with the bottles, Boyce says she had to shoot him because she had no other option.
"I did what I had to do," added Boyce, who was charged with aggravated assault, now out on a $10,000 bond. Claiming that she isn't very knowledgeable about firearms and mistakenly shot the culprit.
Still, she isn't apologizing for her actions. "After you've been played for a fool by people stealin' from you for years, you get fed up. And don't put me in the category of a little old lady. I know how to take care of myself." Fisher was hit in the back by Boyce's warning shot, Boyce, who claims she didn't mean to shoot Fisher.
"I never shot a gun before," Boyce said, "but I guess it's something that comes natural. I aimed at the floor to scare him."
The elderly businesswoman works six days a week at the shop she's owned since 1994.
"I'm a people person," she said, "I like to work."
Authorities said it might be two years before they give her back her confiscated gun.
"I told 'em, s–t, I might be dead by then," Boyce said. "But the law's the law."
Sources: TapHaps, New York Post, Wfla