After Nine Years Of Marriage, They Opened A Wedding Gift They Were Told NEVER To Open…
A mysterious wedding gift left unopened for nearly a decade, held an unexpected secret that would forever change the way a couple approached their marriage.
It all started after the young married couple received an unusual wedding gift from the bride's great Aunt Alison, which came with a peculiar condition: the box was only to be opened after their first disagreement. Little did they know that nearly nine years later, the unopened present would teach them a profound lesson about marriage.
Kathy and Brandon Gunn, a Michigan couple, had been married close to nine years but had yet to open the white box they had received as a wedding present. The box, which remained untouched on a shelf in their closet, had a note attached that read, "Do not open until first disagreement." The couple wanted to honor Aunt Alison's wish but eventually decided not to open it for a different reason altogether.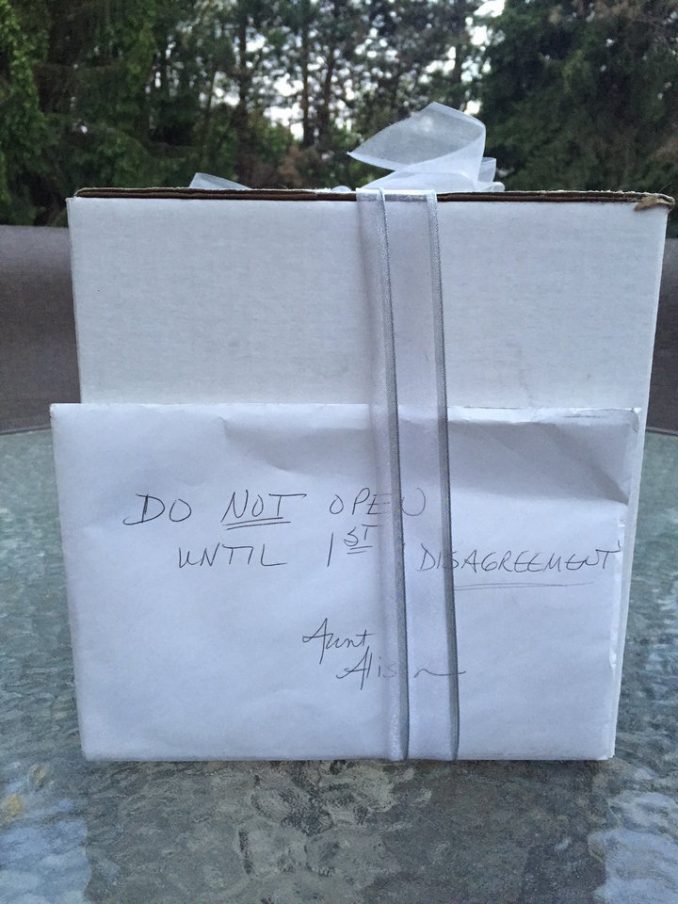 Throughout their marriage, Kathy and Brandon faced many disagreements, arguments, and slammed doors. There were even moments when they considered giving up, but they never opened the box. In a Facebook post, Kathy explained their reasoning for keeping the gift sealed for so long.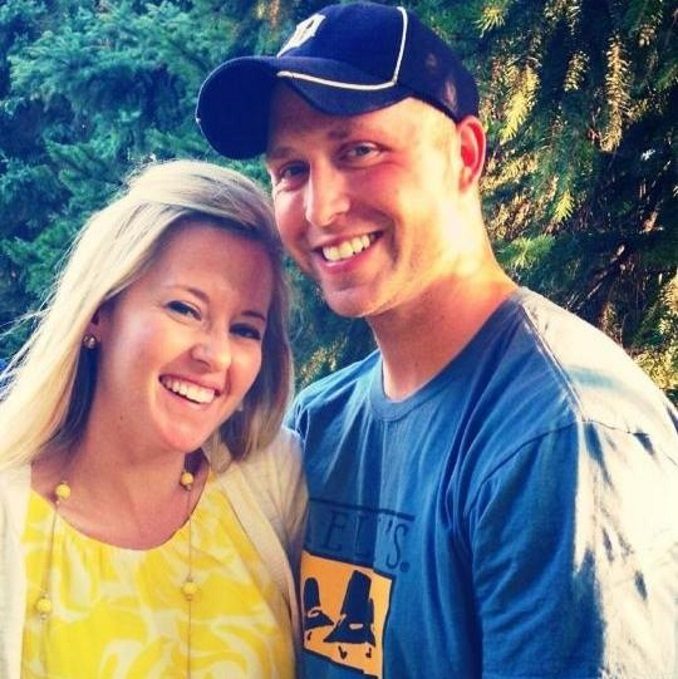 One night, after putting their children to bed, the couple was enjoying a glass of wine on their deck and discussing an upcoming wedding they were planning to attend. As they pondered what gift to give the soon-to-be-married couple, Kathy reminisced about her own wedding day and the gifts that held the most meaning to her.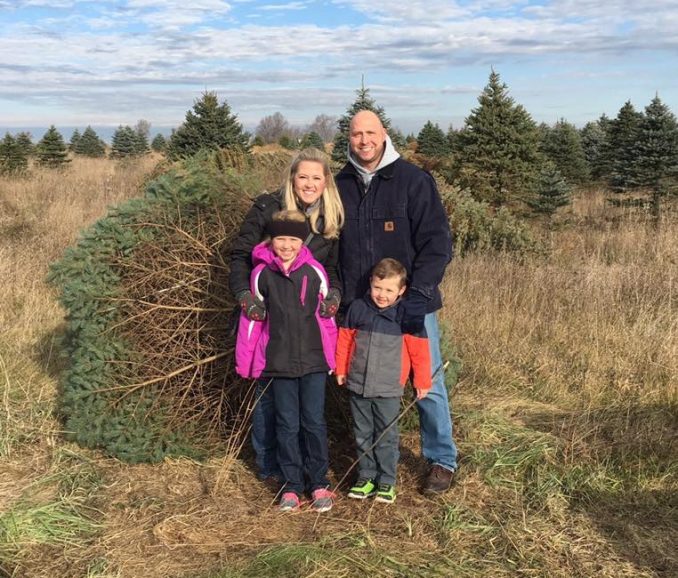 According to Kathy, the unopened box meant the most to them. They were "too stubborn and determined" to open it because they saw it as a symbol of failure. Opening the box would mean they didn't have what it took to make their marriage work. Each time they thought about opening it, they questioned whether it was the right time.
After nearly nine years, three moves, and plenty of dust, Kathy and Brandon decided it was finally time to open the box. Inside, they discovered two handwritten notes with cash attached, one for each of them.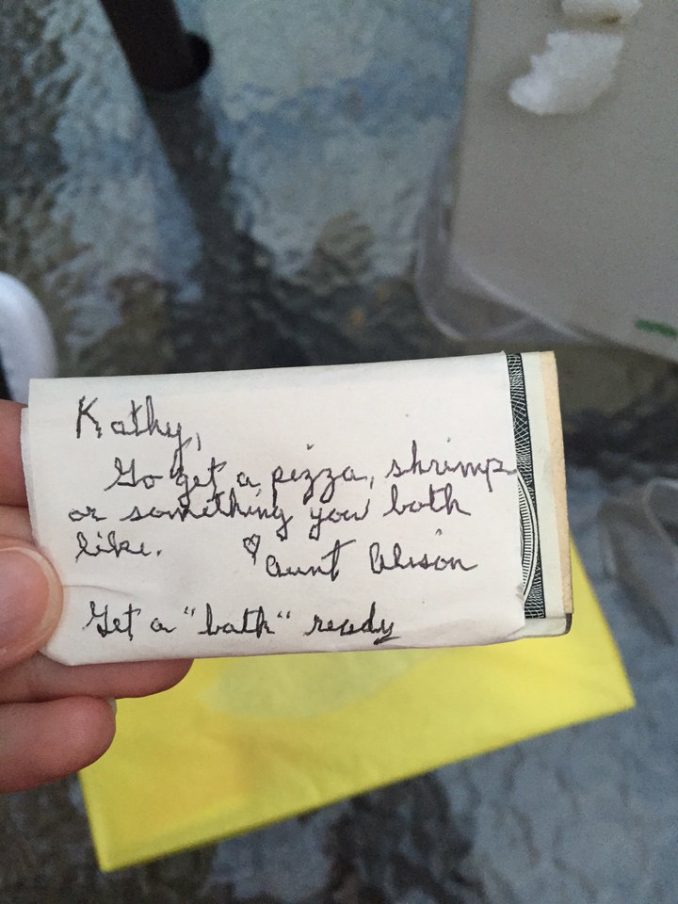 The notes instructed them to buy pizza, shrimp, or something they both liked, while the other told them to get flowers and a bottle of wine. Alongside the notes, the box contained a crystal flower vase, two crystal wine glasses, bath soap, lotion, and bubbles.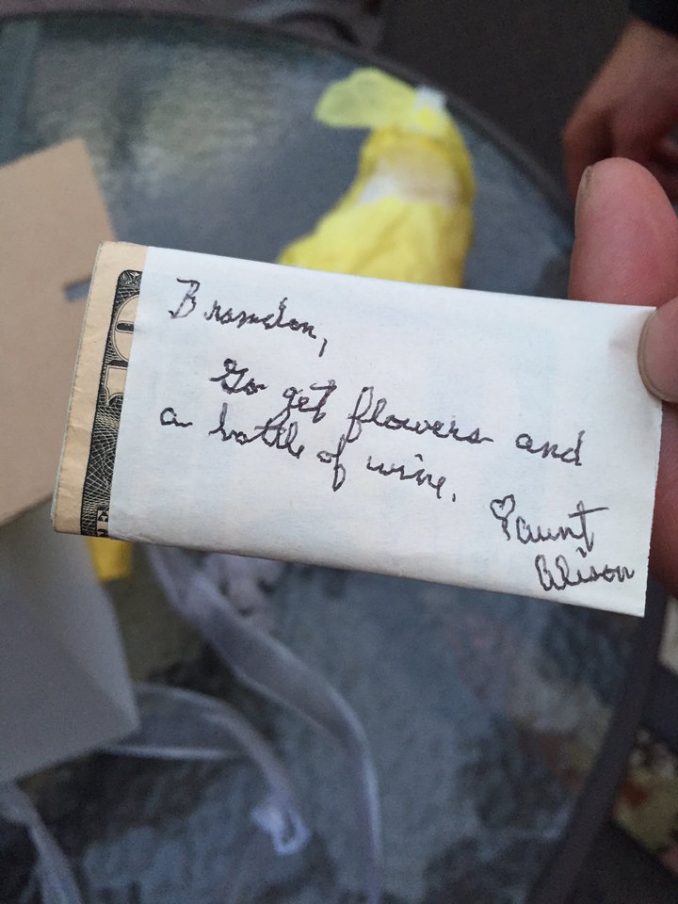 The couple realized that the box wasn't meant to save their marriage, but rather to teach them a valuable lesson in tolerance, understanding, compromise, and patience. As they learned these virtues over the years, their marriage grew stronger.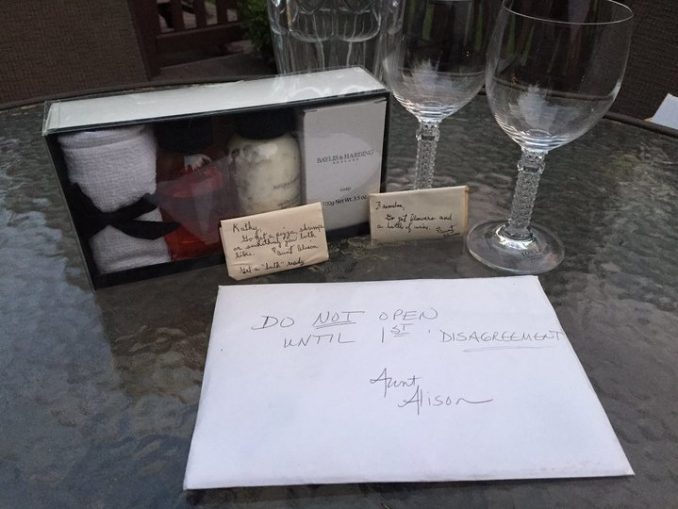 Kathy concluded in her Facebook post, "The tools for creating and maintaining a strong, healthy marriage were never within that box – they were within us."
Source: Taphaps