One Town In Georgia REQUIRED Gun Ownership, What Happened Is Unbelievable!
In the wake of recent tragedies, the tired refrain from the Left to ban gun ownership has reared its dogmatic head for the umpteenth time.
It seems the legacy media and the Left can find no other solution to curb crime and violence. Instead, they can only stamp their feet and demand a massive redaction or outright abolishment of the Second Amendment with little to no regard for facts or objective reality.
In Kennesaw, Georgia, local law says that "every head of household residing in the city limits is required to maintain a firearm."
"If you're going to commit a crime in Kennesaw and you're the criminal — are you going to take a chance that that homeowner is a law-abiding citizen?" asked Kennesaw Mayor Derek Easterling.
Wayne Arnold is one of those citizens. Among the weapons he keeps at home are an AR-15-style .223 caliber rifle, a variety of handguns, and more.
"It gives me the ability to protect myself as opposed to being somewhere where you weren't allowed to have a firearm or it was frowned upon," said Arnold.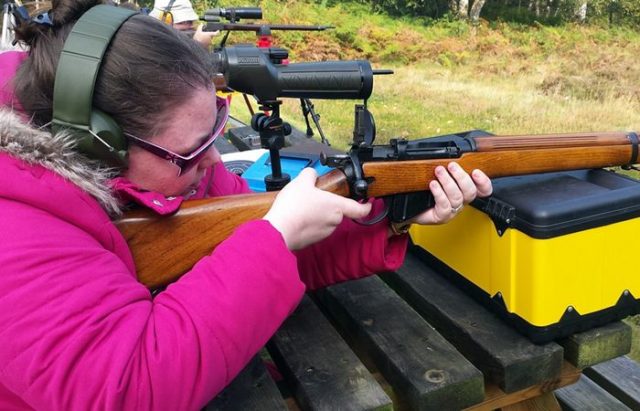 While Kennesaw, Georgia has grown quite a bit with the addition of Kennesaw State University, in 1982 it was a relatively quiet suburb of Atlanta with a population of about 5,000. At the time, Kennesaw City Council decided to pass an ordinance requiring all heads of households to possess a firearm at home.
It began as a somewhat symbolic effort to protest the outright ban on handgun ownership in Morton Grove, Illinois. This new ordinance, however, would lead to startling results in crime reduction.
Professor Gary Kleck, a lauded criminologist and Professor Emeritus at Florida State University, detailed the outcome of the city ordinance in a 1988 study for the academic journal, Social Problems, that included an "89 percent decrease" in burglaries.
Here's what Kleck said:
"Finally, the deterrent effect of civilian gun ownership is supported by the experience of Kennesaw, Georgia, a suburb of Atlanta with a 1980 population of 5,095…To demonstrate their disapproval of a ban on handgun ownership passed in Morton Grove, Illinois, the Kennesaw City council passed a city ordinance requiring heads of households to keep at least one firearm in their homes. In the seven months following passage of the ordinance (March 15, 1982 to October 31, 1982), there were only five reported residential burglaries, compared to 45 in the same period in the previous year, an 89 percent decrease…This drop was far in excess of the modest 10.4 percent decrease in the burglary rate experienced by Georgia as a whole from 1981 to 1982, the 6.8 percent decrease for South Atlantic states, the 9.6 percent decrease for the United States, and the 7.1 percent decrease for cities under 10,000 population…"
Of course, this is just one of the many examples Kleck provides in his innumerable studies on the subject of legal gun ownership as a highly effective deterrent against crime.
NRA spokesman John Adkins says the rifle association "applauds" the action of the Kennesaw City Council. He says the NRA "supports the freedom of choice" to bear firearms that he says has been denied in Morton Grove. When asked if the Kennesaw ordinance also restricts freedom–the freedom to choose not to own a firearm–Adkins said: "That's a point, too."
Paul Lavrakas, a spokesman for the National Coalition to Ban Handguns, discounts the significance of the ordinance. "It sounds like the silly season has hit early in Georgia," he says. Sam Fields, a law school student working for the coalition, calls the ordinance a "joke." He argues that it probably violates the 1st, 5th, 9th, and 14th Amendments. It is unconstitutional, he says, to require someone to spend money to buy something (a firearm) without "compelling reasons."
Sources: TapHaps, CNN, Republic Matters, CS Monitor