They Were FORCED To Let A Suspected Murderer Go Free For A Totally Sickening Reason…
On Wednesday night, the Pierce County Sheriff's Department was investigating a deadly shooting incident at the Puyallup department store.
Deputies were called to a report of a shooting in the 16900 block of Meridian Avenue East in Puyallup at 10:20 p.m. Wednesday. They found a dead man in the parking. Multiple witnesses have seen the suspect running from the crime scene
A K-9 police dog was brought to the scene, and officers should have been able to track down the man. But because of the new law, they couldn't continue the investigation which would leave the community in great danger.
Authorities said they spoke to witnesses who only described the suspect as a man in dark clothing.
The incident serves as the latest criticism by a law enforcement agency of new police reform bills signed into law in May.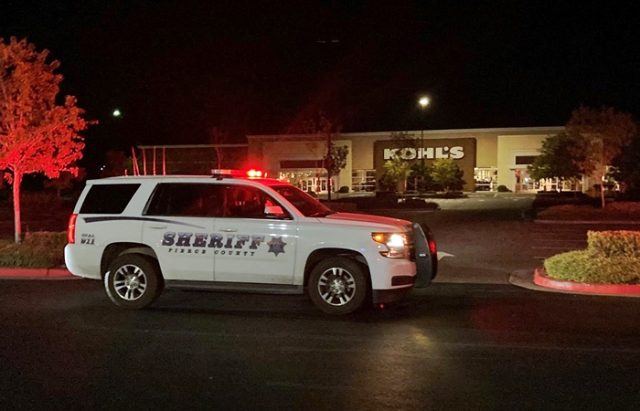 Sgt. Darren Moss Jr. of the Pierce County Sheriff's Department said in a statement:
"It's just unfortunate that in this specific incident we weren't able to use every tool available to us at the time, where we might have been able to track down this person,"
"We did have a K-9 officer respond within a couple minutes, but unfortunately, because no probable cause was developed here for an individual, they decided not to track with a K-9, just in case if they did use force, it wouldn't be outside of the policy, the new laws,"
"We have a couple witnesses that heard the gunshots and saw the two individuals over here, but we don't know what took place prior to (the shooting), if there was an argument, or if they walked up, or if either of them showed up in a vehicle or anything like that."
According to the Pierce County Sheriff's Department Facebook announcement, their search for the suspect was stopped before they could begin due to a recent "use-of-force" law that requires officers to have probable cause. They also said even they found the suspect they could still no longer force them to detain him since it is not permitted with the new law.
The Pierce County Sheriff's Department added "Under the new law, police officers are required to have 'probable cause' before using 'physical force' to detain someone, as opposed to the previous standard of 'reasonable suspicion,'"
The sheriff's department also explained and warned that the new law would result in "significant changes" for the community. Unlike the previous cases, the department is no longer allowed to pursue a suspect for crimes such as "Domestic Violence Simple Assault, Violation of a No Contact or Protection Order, and Stalking" if they are fleeing in a vehicle.
"Law enforcement can no longer pursue after vehicles for any traffic offenses with the exception of Vehicular Assault, Vehicular Homicide, and Driving Under the Influence. Of note, 'probable cause' is a high standard of having enough facts, information, and/or evidence for a reasonable officer to believe that a person is more likely than not to have committed a crime. "
Sources: Taphaps, Komo News, Kiro 7, King 5