He Walked Onto The Playground For Recess, What Happened Left Him In A Coma….
A little boy seems unrecognizable to family members as he lies in a coma after a freak terrible accident that took place on his school playground.
The 6-year-old boy from Kenosha, Wisconsin, had stepped out of his classroom for recess and was in the playground of River View Elementary on Friday, Sept. 10. At the same time, somebody on the other side of the fence was mowing a lawn.
Out of nowhere, a piece of rebar flew out from underneath the lawnmower and landed right on the boy's head with great force.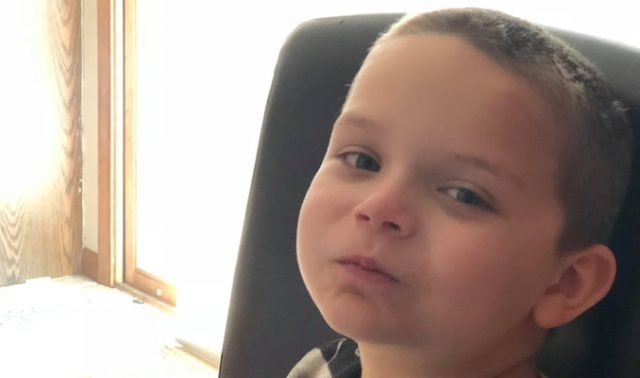 His family is still in disbelief.
"It went through the chain link fence," Koertgen said. "And he happened to be bending down. Had he been standing up, maybe nothing more than a broken leg had occurred."
Half of Alex's skull has been removed due to brain swelling, and he has a fever, his family said. They are glad for an outpouring of support but have questions about why someone from the county was mowing outside school grounds during playtime for the children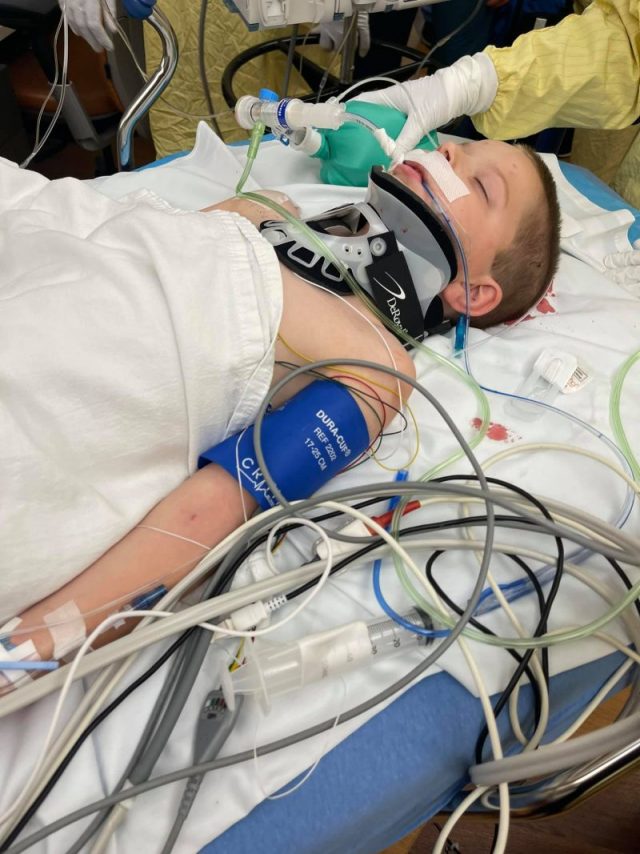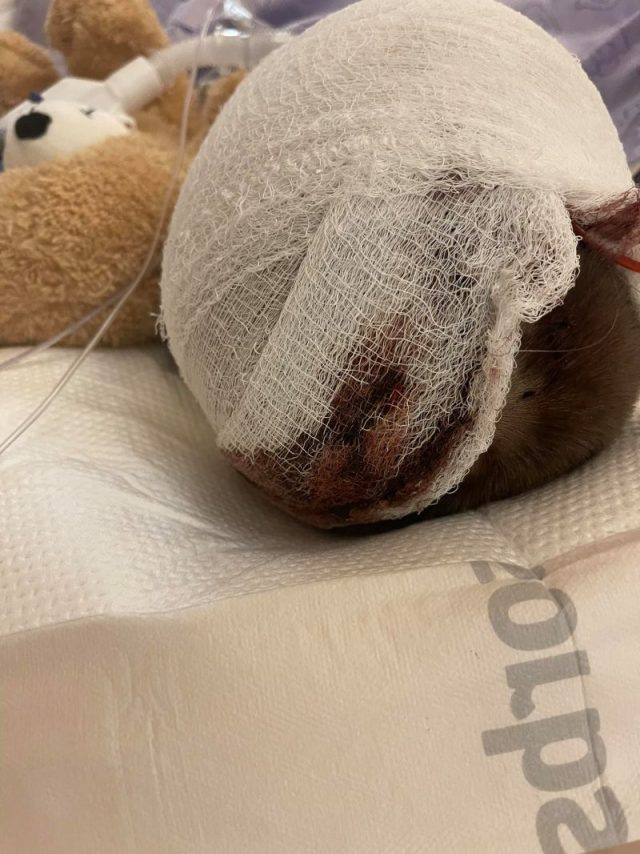 Proving that lawnmowers are a potentially dangerous piece of equipment that should be used with caution, Enabling the Future reports,
 "Each year, 800 children in the US alone, are run over by riding mowers or small tractors and more than 600 of those incidents result in amputation; 75 people are killed, and 20,000 [are] injured; one in five deaths involves a child. For children under age 10, major limb loss is most commonly caused by lawnmowers."
At the moment, Alex is closely being watched at the hospital, and his family is rallying around to support him, according to Kenosha News.
"My sister has not left his side since the moment it happened," Michelle said about Alex's mother, Caryn Hook.
Alex's brother, 10-year-old Nathan, reportedly has special needs and is aware of his younger brother's injury. However, Nathan does not know just how grave the situation is.
Both brothers are extremely close, and Michelle said, "They do everything together. They love each other. They both are just the happiest, most affectionate, wonderful boys you could ever meet."
"Why are you mowing the grass when children are around?" his aunt wondered. "School is what, 9 a.m. to 3? You can't do it before or when they are not at recess?"
To meet the mounting medical bills, the family has set up a GoFundMe page to push through this tough time.
Sources: Taphaps, Kenosha News