He Was FIRED For Being White, But He Turned The Tables HARD!
A former North Carolina hospital executive who claimed he was fired because he's a White male was awarded $10 million in a reverse discrimination lawsuit Tuesday.
Novant Health wasn't expecting their employee would fight back after firing him and replaced him with two women to "diversify" their positions. And it all happened just before his fifth year with the company.
David Duvall, a former top executive at North Carolina-based Novant Health, was awarded US$10 million on Tuesday by a federal jury after he filed a lawsuit claiming he lost his job because he's a white man.
Just as Duvall was about to celebrate his fifth anniversary as the senior vice president of marketing and communication at Novant Health, he received the dreaded news that his services were no longer required.
In 2013, Duvall was appointed the senior vice president of marketing and communications at the nonprofit health company but was abruptly fired in 2018, reads his 2019 complaint.
His lawsuit accused the company of firing him in order to diversify the upper levels of leadership. The jury said Novant Health failed to prove that it would have dismissed Duvall, regardless of his race.
Refusing to have his merited position stripped from him, Duvall did what anyone who believes they were fired because of their race or gender would do — he filed a discrimination lawsuit.
In the suit, Duvall alleged that he lost his esteemed position due to the company's efforts to force diversity within its top leadership positions, which directly discriminated against him based on his gender and ethnicity. Surprisingly, the court agreed with him.
According to the Winston-Salem Journal, the jury determined that Duvall's race and gender were not only the motivating factors but the sole factors in Novant's decision to terminate him.
The jury asserted that the company had failed to provide reasonable evidence that he would have been fired regardless of these immutable characteristics. As such, the jury ordered the company to pay Duvall $10 million for discrimination.
"Defendant's (Novant Health's) termination of (Duvall) for the purpose of improving diversity constituted discrimination based on sex and race," the lawsuit said.
The jury agreed with Duvall that Novant Health had violated Title VII of the Civil Rights Act, which prohibits discrimination based on gender and race in the workplace. Understandably, Duvall and his legal team were delighted with the court's ruling.
"We are pleased that the jury agreed that Duvall's race and gender were unlawful factors in his termination — that he was fired to make room for more diverse leaders at Novant," S. Luke Largess of Charlotte, Duvall's attorney, said in a statement. "Duvall was a strong advocate of diversity at Novant," Largess said. "We believe the punitive damages award is a message that an employer cannot terminate and replace employees in order to achieve greater diversity in the workforce."
Novant Health criticized the decision, insisting that Duvall was fired due to poor leadership skills. However, they weren't able to convince the court that he was forced out for any reason other than his being a white male.
"We are extremely disappointed with the verdict as we believe it is not supported by the evidence presented at trial, which includes our reason for Mr. Duvall's termination," said Megan Rivers, a Novant Health spokeswoman. "We will pursue all legal options, including appeal, over the next several weeks and months.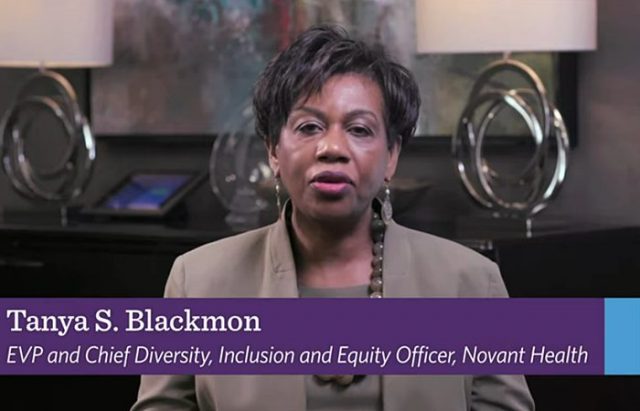 Novant Health maintains a dedication to "diversity and inclusion" but claims this extends also to "white men." However, the only reason the company is pushing such an approach is that it believes there are too many white males in top leadership roles and not enough non-white, non-male employees.
While a company may legally pursue diversity on the basis of irrelevant immutable characteristics, it has no legal right to terminate employees simply because of skin color or genitalia. Luckily, the jury recognized this violation and is forcing the company to pay for their transgression.
Sources: Taphaps, Winston-Salem Journal