Her Abuser Was Freed After A Very Short Sentence, And Her Dad Exacted Some Frontier Justice….
A parent's biggest nightmare is probably the kidnapping or sexual assault of their child.
Finding out that your child has been sexually abused by a family member, can take a toll on you as a parent. You may experience a wide range of reactions and feelings that may impact different aspects of your life.
You can't think of any reason not to beat the life out of that person who is responsible for your child's suffering. Considering that the perpetrator just served just half of the justice he deserves.
Jay Maynor, 43 an Alabama father did the unthinkable: After knowing that the man sexually abuse his daughter when she was a child and was freed after a short period of time in jail, that's when he exacted a "frontier justice." Jay Maynor shot Raymond Earl Brooks in the head.
Raymond Earl Brooks the victim's adopted grandfather, who, like many molesters, tested the limits with Julia Maynor, grooming him for abuse.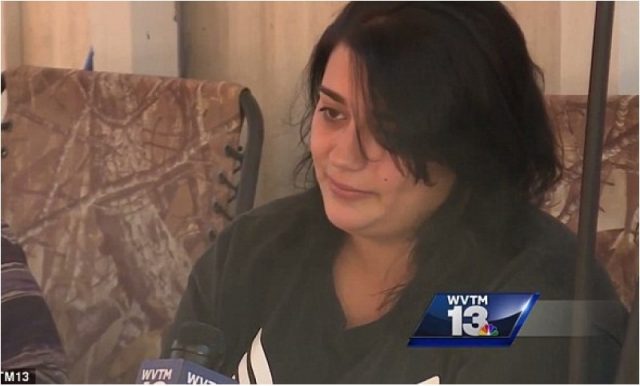 Julia Maynor, now an adult still had to endure the years of sexual abuse at the hands of her adopted grandfather, who had completed less than half of his five-year sentence and still carried the awful memories of the abuse with her.
"(Brooks) took my innocence away and only served like 18 months, and now I suffer daily from what Raymond did to me," Julia said. "I can still remember his smell, which is awful to me. I overcame my PTSD, but now I have had to relive it all over again."
The 59-year-old Brooks was sentenced to five years for the sexual abuse but served only a short time.
"I don't remember when it exactly started happening but I know it was for a very long time," Julia recalled. "It was long enough for me to think it was completely normal and made me feel that he actually loves me in a different kind of way than my mother and father loves me."
Julia was just 8 years old when the abuse began, and it persisted for four or five years, according to the New York Post.
When he overheard his daughter describe how much the abuse still troubled her and after knowing that Brooks got out of prison and even stayed close to Julia, that's when her father, Jay lost it. He took a car to Brooks' house and killed him there. And to prevent Julia from having to testify, he entered a guilty plea.
However, Julia blames herself, as the Post explained, "Julia said something to her father about the abuse that enraged him, sending the man on a quest for revenge."
"I haven't seen Raymond in years," Julia said. "It was just something I said out of anger to my father."
The reactions Jay Maynor had when his daughter was in pain were natural, and they were made in the heat of the moment. The court should have taken into account the fact that his punishment is far more punitive than that of the man who molested his daughter.
"Basically he took it so that I didn't have to relive the molestation and also be on the stand in front of a bunch of people talking about and bringing back memories of the molestation, My father was protecting me… like a father should do. He is an amazing father — actually the best. He loves us so much," Julia Maynor said.

Jay Maynor with his girlfriend (left), Raymond Earl Brooks (right)
While Julia Maynor continues to deal with the long-term effects of child sexual abuse that have persisted into her adult life, Julia's mother, Cindy Hudson, said she understands Jay's motivation for killing Brooks but added, "I do feel that God's the only one who's supposed to take someone that's supposed to punish anybody."
"Me and my husband are now going through a divorce because of it. I have completely pushed him out of my life. I am back in the same mind state that it is wrong, even though we are married and have three kids, it's wrong. I keep making him miserable with my miserable life," she said.
Although Julia acknowledged that her father was the target of retaliation, she vowed that he would kill the attacker of her kids without hesitation. Others appear to concur, saying they would do it regardless of how many years they would lose. Over 23,000 people have signed a petition on Change.org started by Jay Maynor's supporters asking for his release from prison or clemency.
Watch the video report below:
Sources: Taphaps, Al, Huffpost