Mom Accidentally Amputates Young Daughter's Leg, What Happened Next Is Beyond Awful…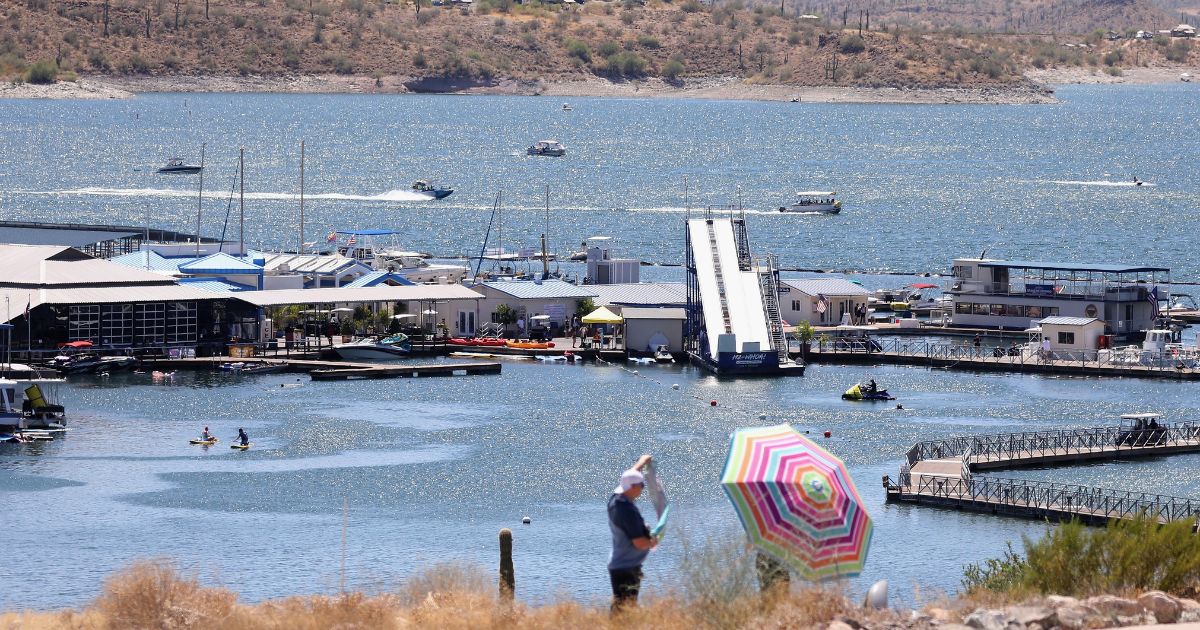 A 6-year-old girl died Friday at an Arizona lake after she was struck by a boat that was being driven by her mother.
The incident took place on Lake Pleasant, according to the Maricopa County Sheriff's Office, according to KSAZ-TV.
"Our hearts go out to this family dealing with this tragic situation," Sgt. Joaquin Enriquez of the Sheriff's Office said.
Two families went out on the lake at about 7 a.m. A 911 call came in about four hours later.
"The boat operator goes to go forward with someone who is already ready to go wakeboarding, and they run over this little girl," Enriquez said.
"When the boat went forward, we do believe that the child that was struck by the boat, ran over, and eventually got a prop cut to her leg," he said, adding that the child's mother was driving the boat.
The accident "pretty much amputated" the girl's leg, Enriquez said, according to KTAR-TV.
The boat operator was identified by officials with MCSO as the mother of the child who died.
The family tried to reach emergency services immediately, but could not connect due to poor cell phone service in that area of the lake, according to KPHO-TV.
"Some boaters cam; helped them out. They loaded the child onto the boat and drove her over to the Pleasant Harbor Marina, where the Peoria Fire Department was standing by on scene," Enriquez, said, according to KSAZ.
However, the child did not survive.
MCSO Lake Patrol deputies are investigating a boat accident at Lake Pleasant. The preliminary information is a child was hit by a boat. The child has been transported to a local hospital in critical condition. Media stage will be the 10 lane boat ramp. PIO will be responding. pic.twitter.com/F7nXtLB3Bh

— @SgtJEnriquez (@SgtJEnriquez) July 28, 2023
Impairment was not an issue in the accident, deputies said.
"It looks like all life jackets are there. Fire extinguishers, things that need to be on the boat were on the boat," Enriquez said.
"It's our information right now that the owners of the boat are experienced boaters. Once again, it is to believe at this point in the investigation this is absolutely a tragic accident."
"I honestly have no words," lake visitor Lauren de Jong told KPHO.
"There's nothing that I can say. I wish. I wish there was something that I could do better or take some of the grief from them, but the loss of a child is speechless and heartbreaking," she said.
Deputies did not identify the victim or her family.
Enriquez said accidents can happen despite preparation.
"Nobody comes out here and expects to have a tragedy," Enriquez said, according to KPNX-TV.