She Complained About Having Too Much White Privilege, What Happened Next Was…
An instructor at Virginia Tech has sparked quite the uproar on social media after reportedly apologizing to her students of color for having white skin and being a cis-gendered straight female.
A report from Campus Reform noted how Dr. Crystal Duncan Lane, an instructor of human development and family science, apologized to students of color, asking them to "join [her] on this journey" of fighting against racial biases.
Duncan Lane's syllabus for her Human Development 1134 class reportedly includes a "Who I Am" section, in which she writes, "I am a Caucasian cisgender female and first-generation college student from Appalachia who is of Scottish, British, and Norwegian heritage. I am married to a cisgender male, and we are middle class. While I did not 'ask' for the many privileges in my life, I have benefitted from them and will continue to benefit from them whether I like it or not."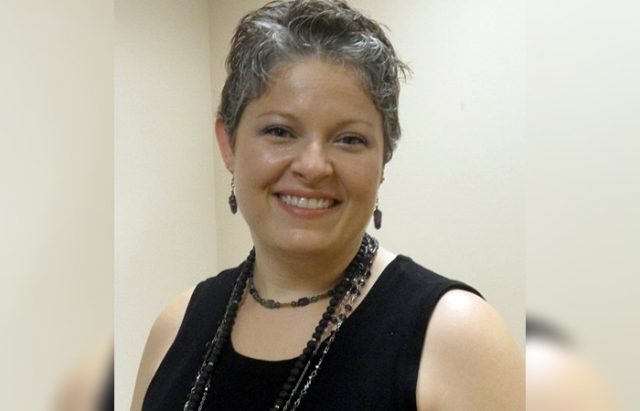 Lane vowed to work on a "daily basis to be antiracist" and confront the "innate racism" within herself, citing the "reality and history" of white people in America.
The educator said it was her duty as a woman who enjoys the white privilege to confront racism head-on and fight for equal rights. She also apologized to students of color for the "inexcusable horrors within our shared history," adding that having white skin was an unfair privilege and more of an "injustice."
"I want to be better: Every day," Lane wrote. "I will transform: Every day. This work terrifies me: Every day. I invite my white students to join me on this journey. And to my students of color: I apologize for the inexcusable horrors within our shared history."
Lane's Virginia Tech faculty page was unavailable early Friday. Messages seeking comment from the instructor and Virginia Tech's media relations office were not immediately returned.
A cached version of Lane's faculty page identified her as an instructional faculty member in VT's Department of Human Development and Family Science with principal areas of focus in family stress and resilience, as well as death, dying and bereavement. She earned a doctorate in human development from the university in Blacksburg, the cached page shows.
One student told Campus Reform that the class is "about disabilities." "Not political opinion, affiliation, nor judgment in any sort," the student added. "If you are discussing disabilities, stick to your course."
"It hurts that someone says I was born with 'innate racism' because of my skin color," another student told the outlet. "[It] makes me feel like I should hide and worry about everything I say." Duncan Lane's apology sparked a major backlash on social media. Many accused her of indoctrinating students and called for her to be fired.
"My God. She should apologize for them having to put up with her as a teacher," a Twitter user wrote. "@virginia_tech Get rid of woke professors like Crystal Duncan Lane! Apologizing for being white! BS. Enough already. Stop the indoctrination of our Virginia students!" another fumed.
"@VirginiaTech_ME @VirginiaTechAOE Dr. Crystal Duncan Lane, an instructor of human development and family science at Virginia Tech. should be fired. What parent wants to pay 30K per year for shaming their kids?" a comment read.
"This is a perfect example of what all this woke and CRT and all this garbage of how white people are born as a racist, which is absolutely false and this teacher should not be allowed near a classroom if this is what she is teaching," one opined. "Is there something in the nation's water or food supply? So many crazy people! Is it brain damage?" another added.
@virginia_tech Get rid of woke professors like Crystal Duncan Lane! Apologizing for being white! BS. Enough already. Stop the indoctrination our or Virginia students!

— sunsandred70 (@sunsandred70) September 15, 2021
My God. She should apologize for them having to put up with her as a teacher.

— Rose (@Rose73357302) September 14, 2021
@VirginiaTech_ME @VirginiaTechAOE Dr. Crystal Duncan Lane, an instructor of human development and family science at Virginia Tech. should be fired. What parent wants to pay 30K per year for SHAMING their kids?

— Mildred Garner (@cmgarner_garner) September 14, 2021
Sources: Taphaps, Dutytoamericanews, Washingtonexaminer