She Wore This Shirt To School, And They Sent Her To A Juvenile Detention Center….
Take a look, and then decide if you believe this teen's story and think she deserved to be locked up as she alleged that she was manhandled before being thrown into a juvenile detention center, all because the shirt she wore made a teacher feel "unsafe."
After the Hopkinsville High School board in Christian County, Kentucky, reportedly amended the dress code to outlaw blouses that exposed shoulders. Isabella Messer who was a high school student on the Hopkinsville High School board went to fight with them.
Theresa Rucks, Messer's mother, claimed that when her daughter wore a shirt that showed her shoulders, her daughter was unaware of what she claims is a new rule change until she was suspended for breaking it.
Now, after the suspension, Rucks was outraged by the punishment and made the decision to support her daughter in her protest of what they believed to be an unfair rule. However, neither expected that the youngster would end up in juvenile detention as a result of the "peaceful protest".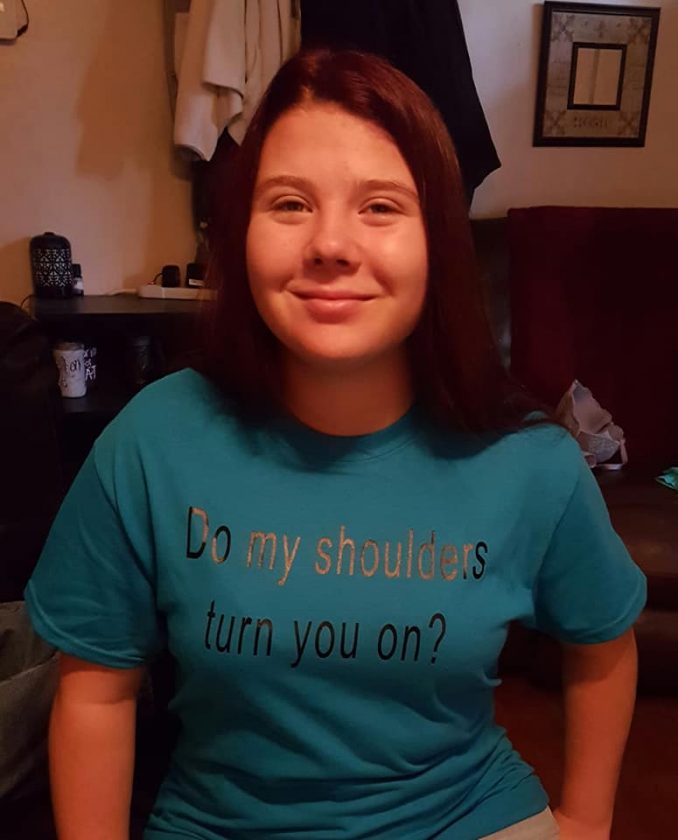 Because of the strict new uniform rules which prohibited 'exposed shoulders' and 'see-through white clothes' the mother and daughter decided to wear a shirt emblazoned with the slogan, 'Do my shoulders turn you on?' and on the back of the t-shirt, the slogan continued, 'If so, go back to the 1920's'.
For two days, Messer wore the striking blue shirt and the correspondingly striking statement with pride. However, Messer was pulled from class at Hopkinsville High School and accused of violating the dress code.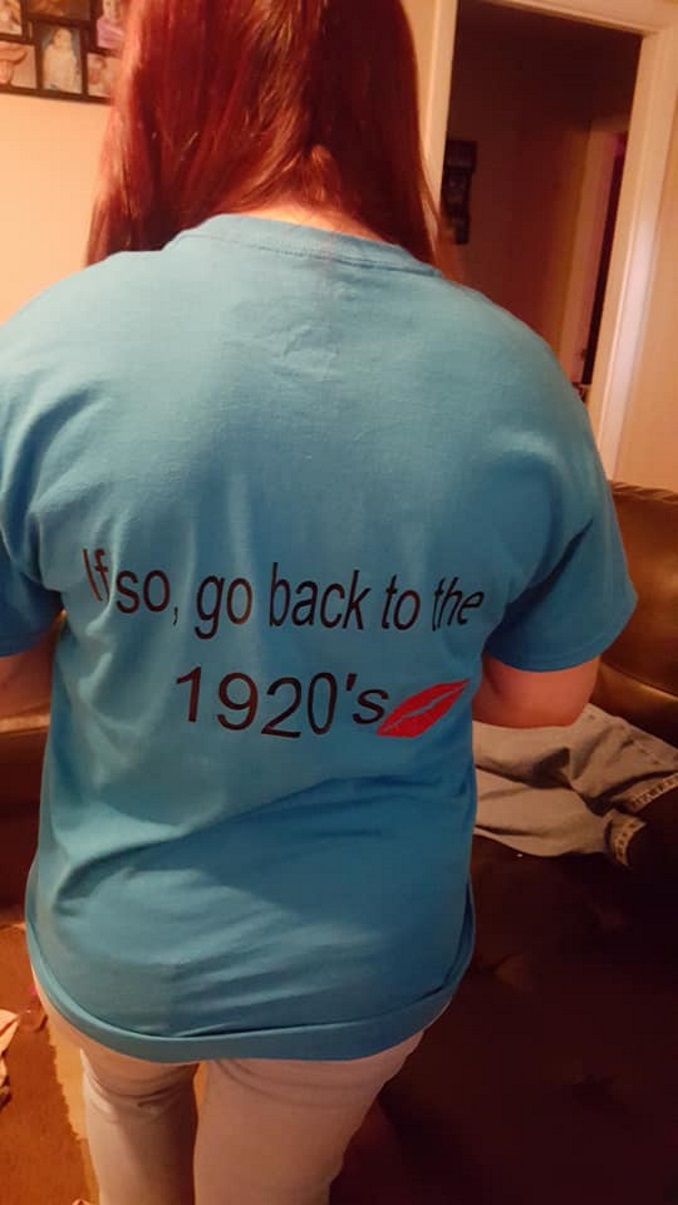 The teacher who pulled her was also the Teacher who suspended her over her bare shoulders, and the educator also had an issue with Messer's new top, an unexpected turn for the teen, as she sat for her fourth-period class.
Despite the fact that the shirt physically did not go against the dress code because of its high neckline, long sleeves that nearly reached her elbows, and low waist, there was another problem.
Rucks claimed that Nathan Howton the assistant principal, told me that the teacher that originally hit her with a violation for the off-the-shoulder shirt felt that [the shirt's statement] was harassment," She asserts that John Gunn, the school's new principal, and a member of the school board later informed her that the infraction had actually been for "sexual content."
And for worse, Messer was charged with disorderly conduct, resisting arrest, and third-degree assault on a law enforcement officer as a result of the situation's escalation.
"I said, it goes to my neck, it's not a dress code violation, and I tried to call my mom and they tried to take my phone from me," Messer said, resisting going to the office over the dress code protesting regardless of the reason for the teacher's complaint.
According to a police report, Isabella was "loud" and "uncooperative" in the school lobby. She allegedly tried to free herself several times while being shackled. Isabella allegedly kicked the school resource officer in the shin as he attempted to confiscate her phone.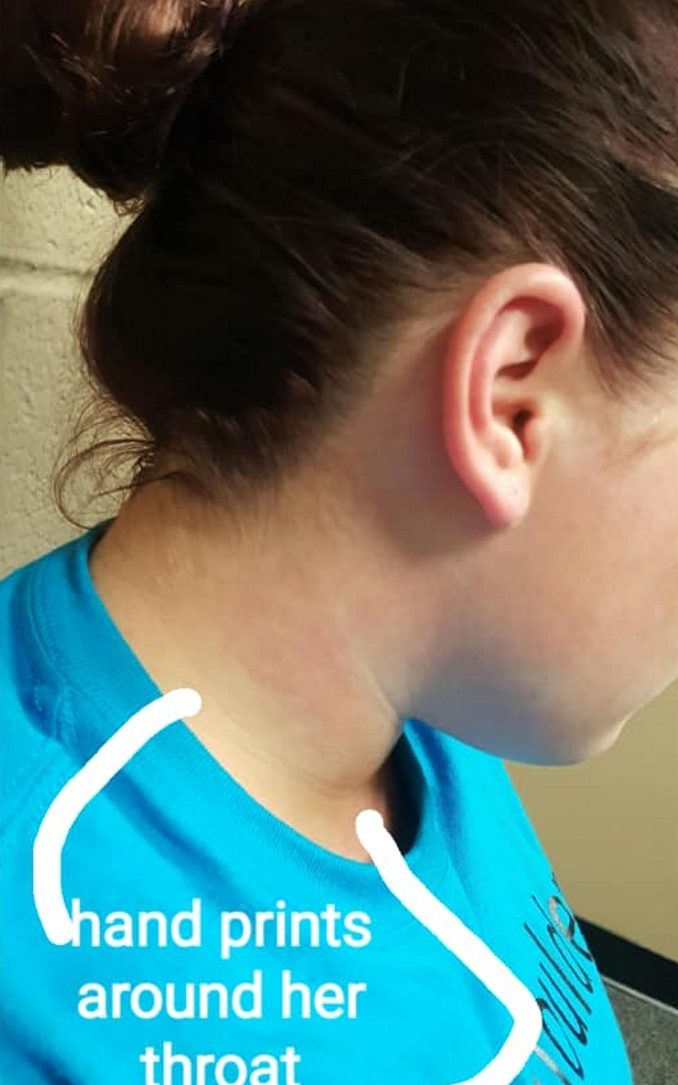 Excusing the kick, Rucks said that Isabella's kicking the resource officer was an instinctive reaction, due to the officer's alleged forceful handling and her daughter's training in taekwondo. Explaining that, "She trains in Taekwondo, Anyone who trains in Taekwondo is going to have that automatic instinct."
Isabella Messer was detained for disorderly behavior, resisting arrest, and third-degree assault on a police officer. Rucks was then informed, but the youngster was not handed up to her mother.
Messer's grandmother photographed and posted on social media. However, after the incident, Messer's grandmother photographed and posted on social media in the claimed that Messer is the one who was assaulted, and the scuffle left marks on the teen's wrists and neck.
Messer endured a miserable six days in detention at the McCracken Regional Juvenile Detention Center, in detailing the prison facility where she further claims that she was alongside girls who had stabbed other children and attempted murder, she said, "It was freezing, and the blankets were super thin, and the clothes were super thin. The food tasted super horrible too, so I was not eating a lot."
For her first court date, which also happened to be her 15th birthday, Messer was eventually released.
he did not, however, return to school. Her mother, on the other hand, enrolled her in an alternative school. When she isn't at school, the teen is under house arrest and allegedly isn't even allowed to go outside to her own backyard until her next court date, which is scheduled for the following month. "I'm not under any circumstances sending her back to that school," Rucks said.
Souces:  Taphaps, Yahoo, Newsweek